Paddle boarding is now deemed the fastest growing sport in the world. You can easily spot active paddlers in all kinds of water bodies like the ocean, lakes and rivers. And the participants consist of people of all ages. You can see kids, adults and even the elderly paddling on the water with passion. Paddle boarding didn't get popular for no reason. Here's why you should try paddle boarding by yourself.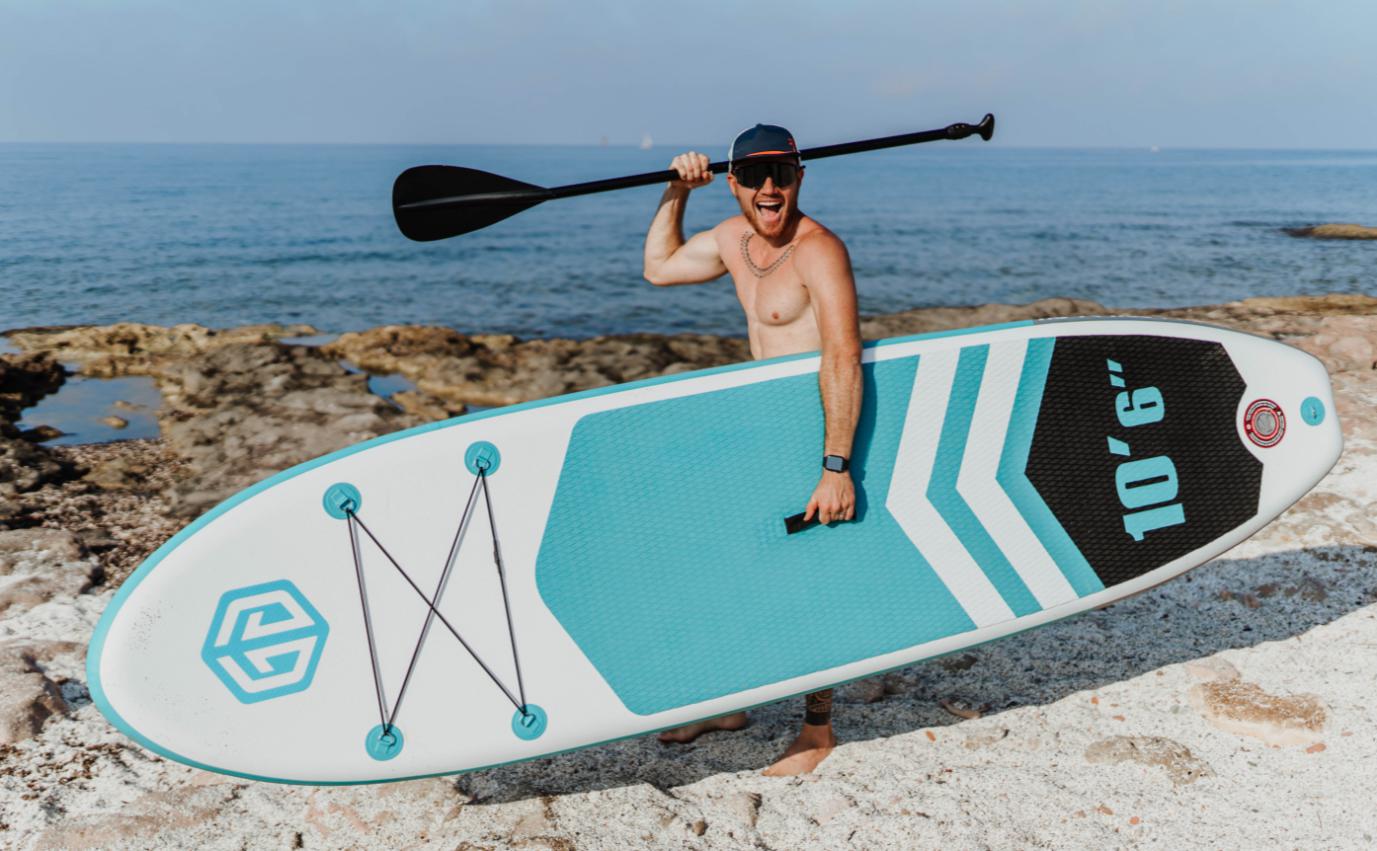 The Ambiance Is Better Than The Gym
One good thing about paddle boarding is you get the chance to choose whatever location you want, including the views. Paddleboarding is a great way to do a thorough full-body workout. The core will get exercised effectively as well as your leg, arms and shoulders. If you want proper workout sessions, consider racing or yoga paddle boarding, which are more intense forms of paddleboarding. Just make sure to choose places with breath-taking views to make the workout session more enjoyable.


It Is Suitable In Most Water Bodies
Even though most SUP'ers love paddling in the ocean, this new water sport can be done in almost any type of water body (excluding swamps of course!). It is even more popular in domestic waterways. If you're new to this water sport, you can always go for calmer waters with minimal waves. Oceans and Seas may be the perfect choice for experienced SUPers where waves are strong and sometimes unpredictable. Whichever kind of SUP board you intend to use, SUPing will always be an exciting and flexible water sport.


It's Another Form Of Meditation
We're all familiar with meditation and its massive benefits to the human body and mind, yet for many, it's still hard to sit calmly for long periods. On the stand up paddle board, however, the gushing sounds of the water pushing against your board, the mellow sounds of birds chirping a few meters from your reach is exactly what you need for a proper meditation routine. With everything happening peacefully around you as you glide over the water is an experience far more satisfying than trying to be mindful alone in a quiet room.


You'll Have A Different View Of Your City
As you paddleboard along the waters, you'll quickly realize how beautiful some parts of your city are. You'll have a new perspective on the city as you are cruising down the waterway. Since the water will be mostly filled with tourists, you are likely to meet new people and maybe make friends with other paddlers or tourists. SUP boarding offers you an opportunity to view the city from a different perspective, without having to worry about traffic or large crowds.


It's a Trendy Watersport
Even though the idea of stand up paddleboarding is not new, the water sport has gained popularity across the globe and now is probably the best time to try out. There is nothing more exciting than the rush of going out in the water and experiencing our world in a whole new perspective. Stand up paddleboarding should be on your list of fun activities to do during the holidays or during warmer months. Whether you'll be boarding on a lake, sea, ocean, or river, the experience is always exciting and you should try hitting your nearest waterway.


Best Form Of Socializing
Paddle boarding is a very nice sport that can be done with friends and family. In fact, it is more fun with people around you as you'll get to socialize, discuss the beautiful scenery on your paddling session. You'll also get to meet all types of SUP'ers from newbies to experts.
It's hard to know how fun paddle boarding is without actually trying it. Paddle boarding has been attracting people worldwide. If you ever wonder why people like it so much, you should try it and find out by yourself. A good SUP board would go a long way to make the experience more enjoyable for you. Remember to get your SUP from trusted brands like Goosehill SUP or redpaddle.