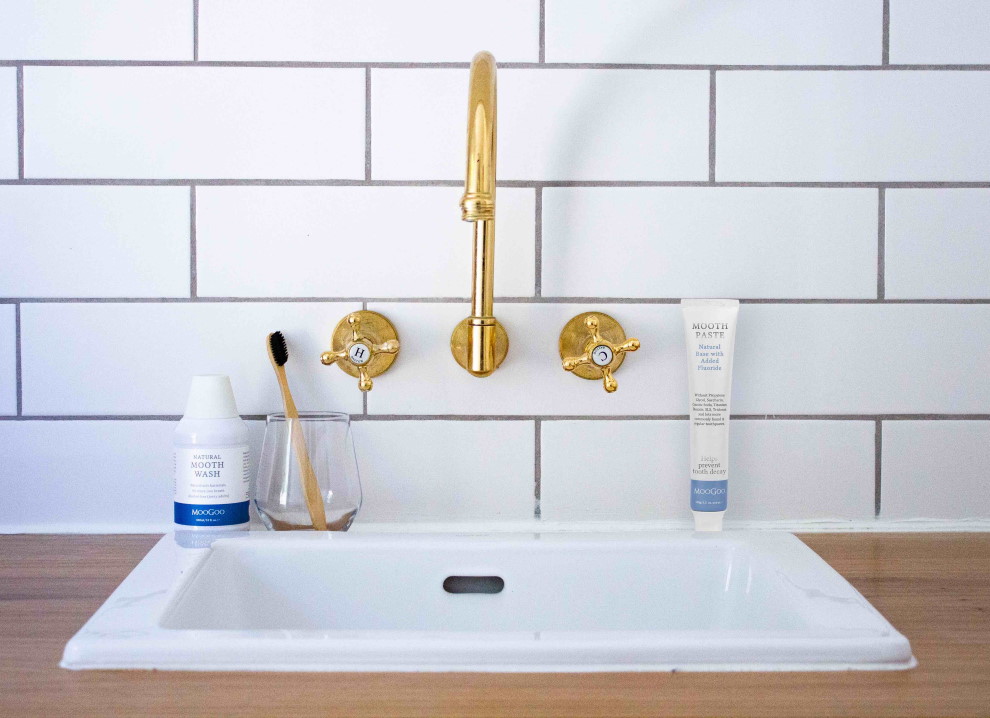 Australian Company Develops First Natural Toothpaste with Fluoride
After three years of research and development, Australian Personal Care company, MooGoo has just announced a new product to its stable – Moothpaste.
This is believed to be Australia's first natural toothpaste base with added fluoride, which the Australian Dental Association says is crucial to limit and prevent tooth decay. Fluoride works by filling in the cracks and scratches in your teeth before it leads to tooth decay.
MooGoo CEO Craig Jones, says that the problem has been that while dentists recommend toothpaste with Fluoride, these also contained a lot of artificial sweeteners, SLS, Titanium Dioxide, Parabens and other ingredients that most health-conscious people would rather avoid. MooGoo aimed to develop a healthy toothpaste that also contained Fluoride.
"For example, most parents would not be giving their children Saccharin – yet it's in most fluoride toothpastes and they swallow much of this twice a day," he says. "Our aim was to make a toothpaste that was both effective in preventing tooth decay and protecting gums, while avoiding the artificial sweeteners, artificial colourants and preservatives usually used in Fluoride toothpastes.
"Technically, it's quite difficult to develop a toothpaste that tastes and foams like regular toothpaste but doesn't contain the synthetic chemicals that regular toothpaste contains.
"Moothpaste was also formulated to be gentle on gums because gum recession is a common problem with abrasive toothpastes. It has a relative dentin abrasivity of around 70, which is low."
Mr Jones adds there have been many formulation challenges over the past few years due to MooGoo being committed to staying natural, and years of research was involved in creating this product in Australia.
"The major technical challenge was keeping the paste stable," he says. "It's tricky when eschewing synthetic preservatives, colours, flavours and ingredients like glycerine, which most brands use as it keeps the toothpaste moist, but also coats the teeth preventing fluoride working properly.
"Also, fluoride interacts with many ingredients causing separation. The solution most commercial toothpastes usually use is hydrated silica, which is very abrasive.
"We found bentonite clay works but has far less abrasiveness, as well as being better for the environment."
He says the key ingredients best avoided in commercial toothpaste include:
Triclosan: Antibacterial, recently banned by the FDA in soaps. Hormone mimic concerns, environmental concerns, bacterial resistance.
Glycerin: Used to keep toothpaste moist, however it is said to prevent remineralisation because it coats the teeth preventing fluoride from filling in cracks and scratches.
Sodium Lauryl Sulphate: Where to start with SLS? Good foam but high in irritation in comparative to other cleansers, not good for the environment, and it's petroleum derived.
Saccharin: A synthetic sweetener that less brands are using, but still commonly found in commercial toothpaste.
Silicas: These can be very abrasive and not suitable for people that are suffering from gum recession.
Mr Jones says while it costs more to make a toothpaste without these toxic ingredients, it's worth the few cents per brushing – particularly for children who often swallow the toothpaste.
"We worked really hard to make this taste like commercial toothpaste so that even children would want to use something healthier."
Moothpaste RRP $9.90.
For more information visit www.moogoo.com.au
About MooGoo
MooGoo started out in CEO and founder, Craig Jones' home, when he was searching for something to help his mother with her psoriasis. He decided to whip up a natural cream in his kitchen, as the only cream that had worked for his mum was a cream used on dairy cows. He then came up with his own version, the 'Udder Cream' using natural products and, once it cleared up his mother's skin condition, he was inundated with friends and family wanting it too. The rest is history.
MooGoo is not only a safe skin care option for people with eczema and psoriasis, it's also used in hospital oncology and burns wards helping patients with cancer and post-burns care.