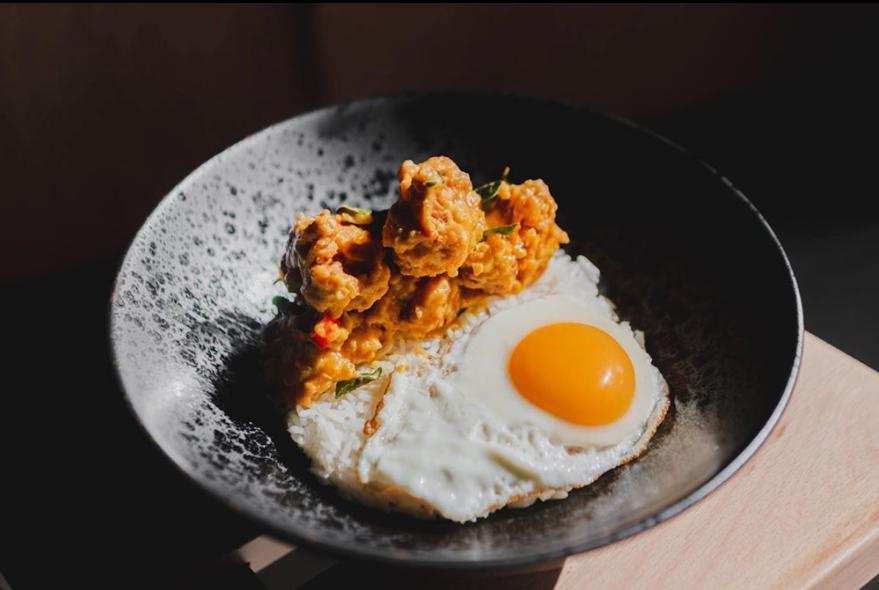 Asian street food is fired by passion and a fierce love for the dishes it serves and so it is with Yoi.

An Indonesian family owned and managed business that shares their love for Indonesian food.
Translated to mean 'yes!', Yoi serves Indonesian fusion delicacies using traditional family recipes, importing and making their own spices in-house.
With Ibu Lie Tjoa at the helm and her two sons Dion and Michael Sanusi front and back of house, the family-run team are just as committed to their establishment as they are to creating high quality food. With each bite, you can taste the authenticity of the ingredients and unique Indonesian flavours.
Having been brought up on traditional Indonesian food, Michael and Dion wanted to introduce classic, homely dishes to the Australian market—but with a modern twist.
Indonesian cuisine is traditionally defined by its history as a trading archipelago rich with natural resources, especially spices. Therefore Indonesian dishes are extremely varied and nuanced with many cultural influences.
Yoi interprets classic Indonesian cuisine and adds fusion flourishes .
The Yoi sambal is made in-house with Indonesian chilli. Yoi makes 4 different types of sambal from their own shrimp paste out of imported Indonesian ingredients. Vigilant about using only Indonesian ingredients (as the taste is different) Yoi also uses only Indonesian palm sugar. The result is authentic Indonesian flavours and dishes that reflect the country of origin, Indonesia.
Lie is committed to replicating authentic Indonesian tastes and ensures that only Indonesian ingredients are used, even if she has to import them in herself!
The Yoi menu includes beloved and popular Indonesian dishes such Mie Tek Tek (Hawker style stir fry noodle $10.00) Salted Egg ($8.50), Satay, Beef Rendang ($10.90), Gyutan Don ($15.90) and Sweet Martabak (dessert pancakes $9.50). Toppings can be selected for any dishes which include crab stick, chicken balls, corn, egg and the 'must have' addition of sambal.
Drinks are traditional too with either Kopi Gula, Avocado Jus or a variety of soft drinks to compliment the meal.
A sunny and airy interior at Yoi welcomes patrons for lunch and dinner. A perfect feasting pit stop after CBD shopping or on the way to a fun night out, Yoi is open for both lunch and dinner.
Yoi seats 45 people inside and outside and currently is more popular for dinner. The average meal is about $12.90.
Opening Times:
Monday – Thursday 11:30am – 9pm
Friday – Sunday 11:30am – 10:00pm
Yoi Indonesia Fusion
IG: https://www.instagram.com/yoi.au/
FB: https://www.facebook.com/yoi.indonesian.fusion/
Address: 1/155 Franklin St, Melbourne VIC 3000