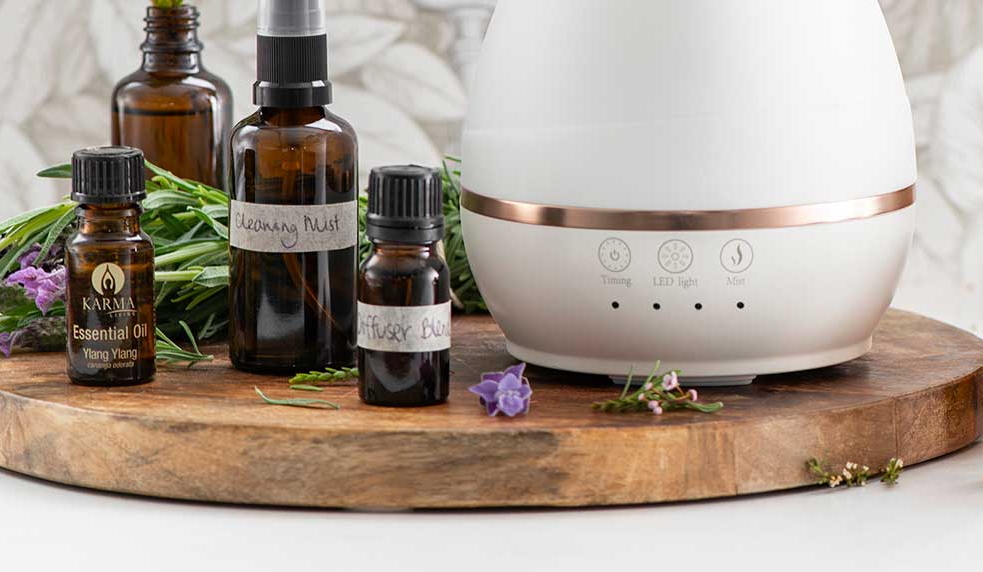 You may have read a lot of articles about essential oils lately. Essential oils have a number of uses around the home, they aren't just designed to smell nice. Here are some ways you can use these concoctions and make the most of their properties.
Cleaning the house
Not many people realise that you can use a number of essential oils to clean the house, meaning you can cut down on the use of harmful chemicals. Use pure essential oils watered down in a spray bottle to clean surfaces and leave them smelling amazing. Citrusy blends such as lime and lemon work well, as well as tea tree oil which has antibacterial properties.
Use them for healing
Essential oils can be used for their healing properties, and you'll find oils for ailments such as:
Toothache

Acne

Headaches

Aches and pains

Congestion
Many people prefer to use essential oils before they reach for the medicine cabinet, as these oils give you a more natural option.
Freshening your home
From kids to pets and cooking smells, there are lots of issues that can leave your home feeling less than fresh. Nobody wants to come home to a house that has a damp or festering smell and essential oils can help prevent this.
Essential oils are perfect for diffusers. Fill them with a base such as almond oil and add the scent you desire. A few drops give a mild smell, and you can add a little more if you prefer things stronger. Some people also add things like rose petals or herbs, which gives you a decorative touch. If you like upcycling, then this is a good way to use up old jars and bottles. Oil burners are another option, although they only work when they are lit, but they do leave a lingering smell.
There are many ways you can use essential oils at home, from healthcare to cleaning, so why not buy a set of oils and see what you can do? Essential oils are natural and inexpensive, and they have been used for hundreds of years. When it comes to things like cleaning products, they can be less expensive than standard products and even better for the environment. While you may not believe essential oils work, it's a good idea to try them for yourself. That way, you can see what it's like to use them and see if they are right for you.