Written by

Jessica Thomas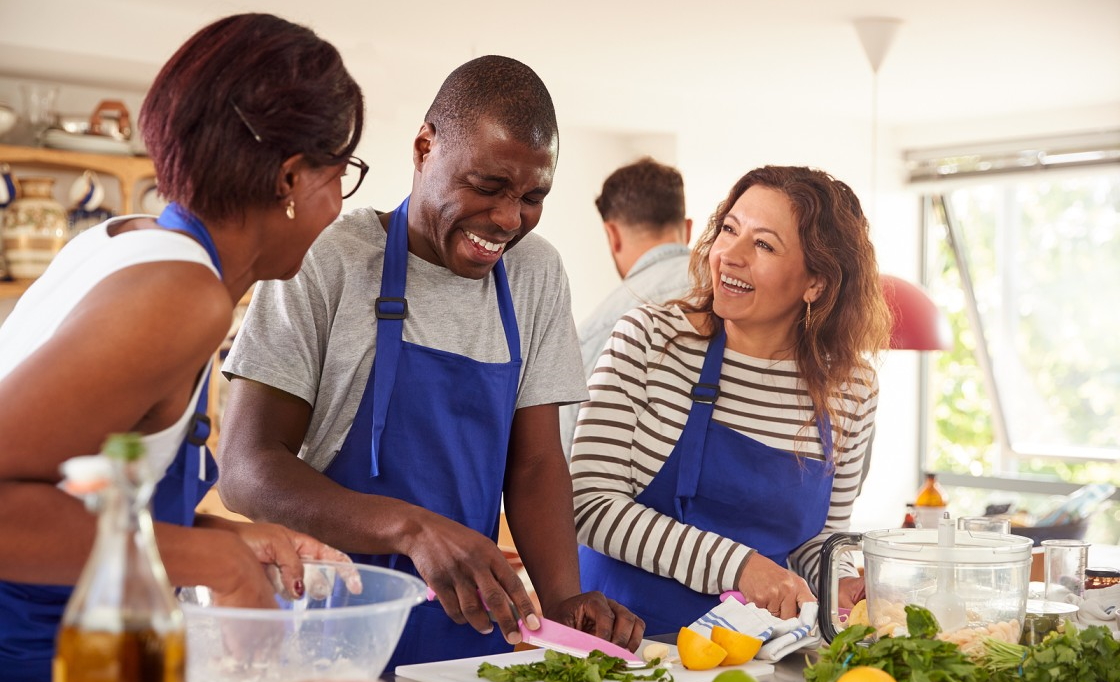 If you are planning to go to study in Australia, or are already in the country, then you need to have some experience with cooking. You can't expect to eat out or order takeaway for every meal, and relying too much on cheap options like instant noodles isn't going to give you the proper nutrition you need to thrive.
Here are 4 key reasons you should ensure you know how to cook when you are studying in Australia.


Saving money
Every international student knows that proper budgeting is essential for surviving long-term. Food is one of the most significant expenses you will have anywhere you go, and even if you get a part-time job as a student, you will still need to manage your money.
Unless you are getting money from home to pay for all your expenses, you will need to find a balance between eating out and home cooking. Cooking large batches of food at home and then storing it away in the fridge to reheat later is one of the best ways to stretch your budget so that you have more to splurge on the weekends.
There's nothing wrong with going out and spending money on food with friends but doing it every night of the week is probably not sustainable on a student budget. Take advantage of home cooking to help you save money while studying in Australia.


Making and entertaining friends
Making new friends is one of the best parts about studying in Australia, and a great way to do it is via cooking. Learning some great recipes for sharing with new friends is an excellent way to maintain and build-upon the connections you have made so far.
Everyone loves a free meal, so inviting people over to eat something you make for them is a great way to earn people's gratitude and respect. Always try to expand your knowledge of how to cook different things so that you can keep impressing your friends with more elaborate and delicious creations.
Try and organise regular dinner parties so that you stay motivated to cook at home rather than always go out to eat with friends. Other students will appreciate saving money this way as well, and it may encourage them to cook from home and invite you over for a meal as well.


Staying healthy and motivated
Cooking your own meals at home is going to be much healthier for you than eating out or buying packaged foods all the time. When you cook at home, you can control what ingredients you use and how you portion them, as well as what kinds of seasonings you put in for flavour.
You need to eat good food to maintain energy for studying and going to class. You can't properly process and store information if you are not getting proper nutrition, and this could lead you to be disadvantaged in your studies compared to other students who are eating better than you.
You also need to be eating well if you are going to ensure you maintain motivation to pursue your studies. It's hard to get out of bed and travel to campus if you aren't getting the right nutrition, and you will be feeling too exhausted to study or do assignments at home for the same reason.


Getting full use out of your accommodation
When you are renting student accommodation in Australia while studying, you are no doubt paying for the use of kitchen facilities. If you never touch the oven or the stovetop because you don't know how/can't be bothered cooking, then you are losing money since you aren't getting the full use out of the kitchen facilities you pay for as part of your rent.
Get your money's worth and make sure you are taking advantage of the kitchen facilities in your accommodation. Just clean up after yourself, especially if you are sharing the space with several other people.


Final thoughts
While studying in Australia is undoubtedly a big adventure, it doesn't mean you can eat like you are on holiday all the time. You are no doubt going to miss home-cooked meals when you study internationally, so do yourself a favour now and learn how to replicate them when you are away!