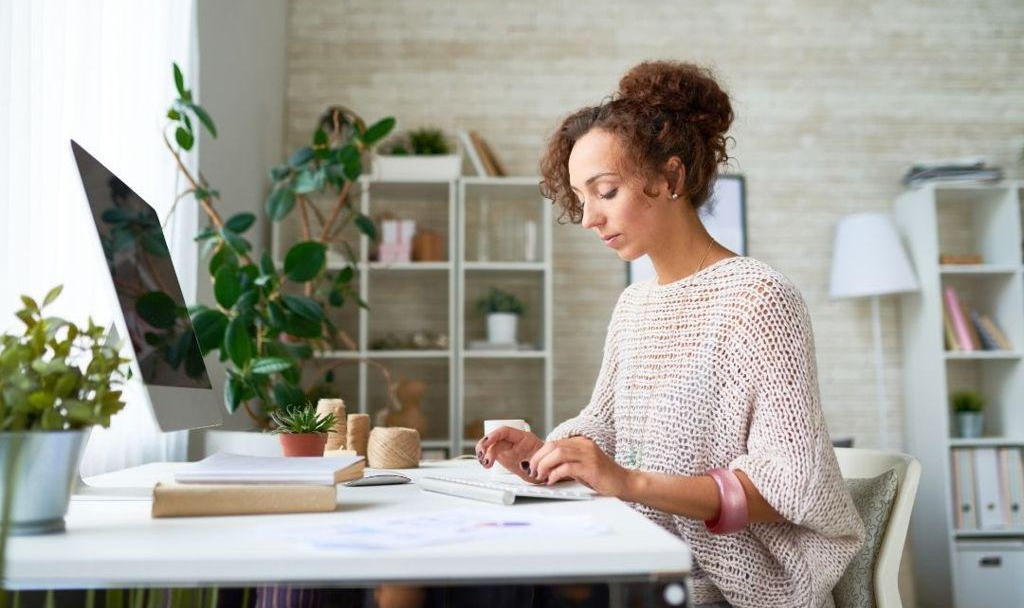 Where did it all begin?
Today I am going to talk about the hot shot question that is working from home is a blessing or a hardship? The Covid-19 forced the world to confine to their homes. The life was blocked out completely. Millions of people were required to work from home. Now this has different effects on different people. Everyone had to use different face masks to protect themselves and others. Markets were filled with all different kinds of flowery masks, black face mask etc. For some it was a blessing. For others it was a hardship.


What was it like?
There were thousands of people who died. The situation was very depressing. And then working from home was something novel for the whole world. The world had to adapt to this "working from home" things as soon as possible. It was like people were at war with themselves, their employers, the Covid-19 and the world.


Its affects and after affects:
Now the requirement of working from home was different to everybody. People could protect themselves of course but there were a lot of drawbacks as well. So let us see whether working from home is a blessing or a hardship? Nothing is either good or bad. But I would rather say that everything has its Pros and Cons.


The pros of Working from home:

Due to some reasons, work from home was indeed a blessing. Here are a few things I noticed in people who had to work from home:
The people who had to work from home learned to appreciate their ladies. They have been working from home since forever and ending at never.

People enjoyed nature, paid attention to little things like sun, the moon, the birds etc.

People got to spend some time with their kids and family. Something that the busy life did not allow them to do before quarantine.

Many people learned to appreciate the importance of their friends.

People understood the worth of a hug, a handshake and every moment spent with their colleagues.

People learned to appreciate all the facilities provided to them by their organizations. Things like work station, plants, coffee machines, internet etc.

People who have always been itchy towards technology learned to see the importance of it. The popularity of zoom and other apps allowed them to change their perspective.
These were the things which I observed in all those who worked from home. Now it is up to you to decide whether working from home is a blessing or a hardship?

The cons of Working from home:
Now that I have highlighted all the pros, you must know there were some cons too. You go through my list and then decide whether working from home is a blessing or a hardship?
The people used electricity more than usual because of work from home. So the electricity bills went up.

Working from home requires a stable internet connection. So people had to spend a lot of money on their internet.

Since in quarantine, you were required to be isolated. It means you cannot see your colleagues. But you had to communicate so phone was the only way. People would stay on phone for hours so ultimately it gave rise to the phone bill.

Many people got pay cuts even though their expenses had increased. It was a hardship truly.

The worst of this quarantine was that many people lost their jobs due to downsizing.

People had to create work spaces at home and that is not cheap. And with pay cuts it gets a lot worse.

Most of the people did not have the proper furniture which would help them. They had to work from home but didn't have all the necessities.

There was no Coffee Machine a few steps away from you as in your office. Every time you have to get up and make coffee foe yourself. Which would consume more time.

You were robbed off the good facilities that your office offered such as gym. Or the relaxing zones. And it was a hardship for those who were used to gym regularly. Other gyms were closed so it was a complete disaster.

At home, you do not have a proper meeting room or the right equipment. So ultimately people faced hardships.

The poor internet connection was something I heard of everywhere. Those who got late for meeting due to bad internet were often given criticism. Or they were simply regarded as too casual.

These were some of the cons in my observation. Now I leave up to you to give the final verdict. You decide whether working from home is a blessing or a hardship? Stay Home. Save lives. Adios!