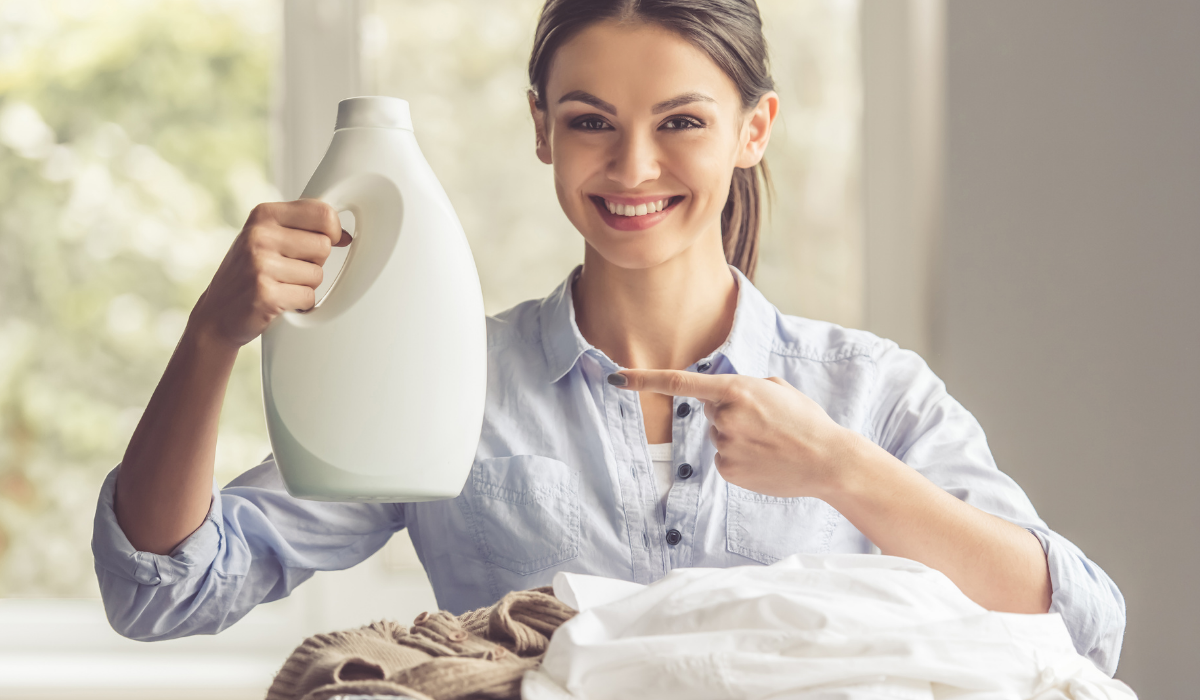 When you build up a good sweat in your sports clothes as you workout you know you are doing something right. But after leaving the yoga studio or your CrossFit gym in those sweaty and smelly clothes for any length of time is pretty gross! When you spend money on good activewear and fitness clothes, it makes sense to learn how to properly wash them so you get that sweat out properly, without damaging your clothes. When you learn how to look after your activewear it can last you a lot longer. Here are some tips on the best way to wash activewear.
The washing process
First, soak and rinse the activewear - Even after it has been through a wash really sweaty activewear can start to smell unpleasant still. If you have a problem a good trick is to try white distilled vinegar as a soak. It cuts through your body oil because of the acid and helps get the bacteria and grime out of the clothing. You use one part vinegar to 4 parts cold water. Soak for a good 30 minutes, then put through a wash. If you are not doing the wash straight away, do the soak, drip dry and then put in your hamper for when wash day comes.

Pull your activewear inside out - Most of the dirt and sweat is on the inside of your workout clothing so one of the best ways to wash activewear is to turn them inside out. It also helps protect the colours.

Be sure to use the right detergent - It might be tempting to add a lot of it, but stick the right amount as too much actually adds to the problem of bacteria building up. There are sportswear laundry detergents out there you could try.

Make sure you put it in the right cycle - You should be washing your activewear in cold water in a gentle setting. A lot of agitation and hot water can both cause damage.

Air dry rather than tumble dry when possible - Air drying is better for the clothing if you can. Sometimes dryers set the odour into the clothing more. If you have to use a dryer put it on a low heat setting to avoid causing damage. Sometimes the best way to wash activewear is to wash it a second time! If at this point a sniff test gives you a bad result, repeat the same steps.

Dealing with stains on your activewear - If there is yellowing under the arms or a waxy build-up due to your deodorant you could use an old toothbrush dipped into detergent and gently scrub the areas to loosen it before you wash it. Some clothing may have directions for stain removal on their tag to follow.
Wondering what underwear to wear under your workout tights while maintaining breathability?
So you have nice clean and fresh smelling workout tights now, but you are still struggling with a visible panty line when you wear them? There are a number of solutions on what to wear under your tights or fitness shorts. You could wear your regular underwear and change your leggings or tights to something with a busier pattern so the VPL is not obvious. You could switch to bikini style underwear or thongs as these do not cause a VPL. There are also boy shorts you might want to work out in. They are very comfortable and because they go under the butt there is not the VPL you get with some other choices.