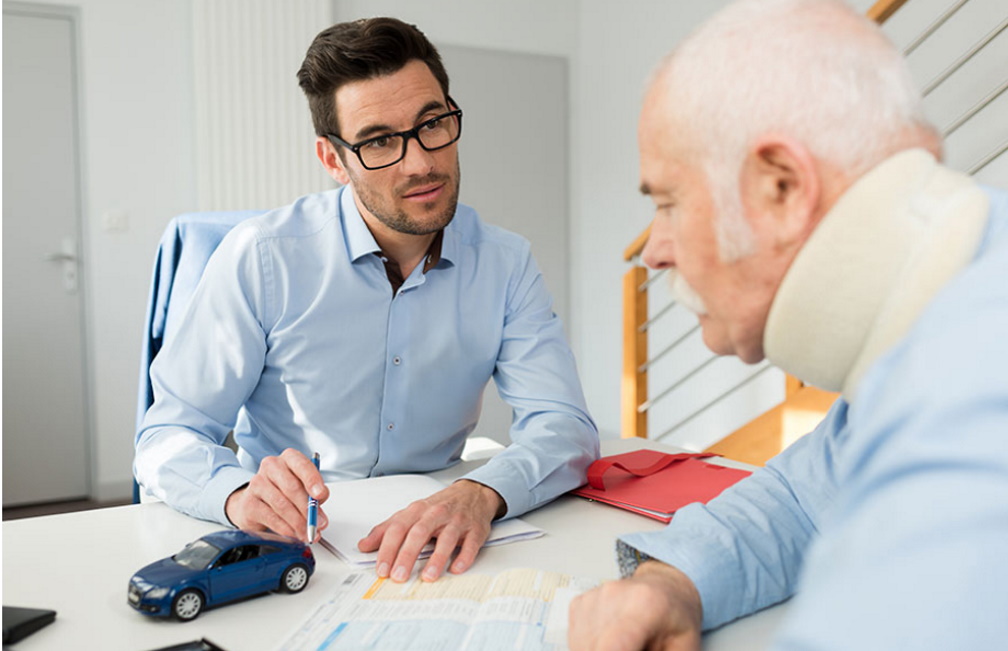 The modern lifestyle of any individual involves enough transit these days. There are some situations when people become victims of inevitable accidents or something like that. Considering the probability of such incidents, sincere people tend to opt for injury lawyers. Having such a skilled person on your side during those times is helpful in many ways. 
We are writing this blog considering the needs of the people looking for injury lawyers in Adelaide or who have already found one and are planning their first meeting. We have compiled a perfect list of things you should expect upon your first visit to a personal injury lawyer. So, let us get started without further delay.


Takeaway Tips To Meet Your Injury Lawyer


There would be enough questions.
The first visit will involve too many questions when you have an ongoing personal injury. Though you have to answer all those questions independently, being aware of this will make it easier for you. The questionnaire will begin with what, when, and who-like interrogations. 
Once this formality is over, they will want more information like the details related to the accident. If you feel uncomfortable providing the sensitive information to your lawyer in a personal injury case, you should not worry about that. Most countries in the world have laws that prohibit lawyers from sharing such information with unauthorized persons.
Know the ongoing policies
Other information like ongoing insurance policies, injuries that occurred as a result of the accident, and the financial loss caused by accident are also demanded from the lawyer. The questions will be associated with the mental, physical, and financial losses you have faced due to the accident. 
Your responsibility here is to provide enough precise and accurate information. That is why you should be ready with the complete story that happened in your head. Failing to deliver the right information will cause your lawyer to present inaccurate information in court. This is something worst that could happen to an ongoing claim.
This might be tricky since people are not in a normal mood during those times, and the first meeting is usually short. Despite all these situations, you must maintain accurate and present the information in front of the lawyer. This meeting would define the course of the case for the most part. So make sure it goes the right way.
They might ask whether you have spoken to someone about the accident.
This might seem counter-intuitive, but you might be asked such questions. The thing is, attorneys want to know whether you have enough pieces of evidence and chances to turn things the right way. And this is only for benefit on your part. There are cases when what you have said to others regarding the accident will hurt your interests in this case. 
The most disturbing aspect of this situation is that you might not even know how it might hurt you. Informing your attorney about these things will make it easier for him to make the best of it. Though it is impossible to avoid the consequences if you have shared the information, the attorney must be aware of it nonetheless. If you are hiring a personal injury lawyer, you should be aware of it.
Make sure it goes comfortably.
You are free to talk to as many lawyers as you want based on your time. Visiting multiple lawyers before making the final decision would not benefit you if you cannot understand the lawyer comfortably. Making a nervous decision in such a situation will only make things worst for you. You might come across several firms with slogans like. 
No fee for personal injury in Perth if there is no win. But you are responsible for evaluating the lawyer beforehand; you can't make decisions based on those slogans. You will never be able to make such a calculated and informed decision if you are not comfortable meeting the lawyer in the first place.
There will be evaluations from the lawyer and explanations from your side.
This is a legal matter, so things are not over only by speaking. Your lawyer has full right to evaluate the information you provide, and they will probably do it right in the first meeting. Once your explanations are over, the lawyer will consider taking on this case. 
Some lawyers might agree to take it on, while others will demand more time, depending on their situation. If the lawyer agrees right there, you are not obliged to agree. Make sure there is not something fishy because you are free to visit other offices.
Final Words
This is the basic structure on which the whole process of this consult is based. Knowing these points will enable you to make informed decisions at that time. In addition, we hope it helps you find Perth injury lawyers for your best.