Written by

News Feature Team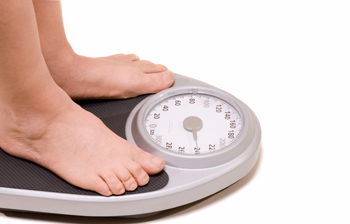 This is a much common scenario than we would like to believe. There are hundreds of thousands of people out there that follow a really good weight loss diet, exercise almost on a daily basis, promote healthy habits and still do not lose the weight they want to. Obviously, there is always the possibility that you do not have proper food portion sizes or the workouts are not so intense to promote losing weight. However, if you did use top of the line weight management supplements like Isagenix, are working out properly, get the rest that is needed and eat right, there is a huge possibility that there is an underlying factor you are not aware of.


The most important thing you need to understand is that when you cannot lose weight and you fail to understand why that happens, the first move that has to be done is to go to the doctor. There may be a medical condition that is leading to the weight problems you have at the moment. Seeing a specialist clinic can give you a more holistic treatment. Sydney gastric sleeve is supported by a team of dieticians, bariatric physicians, and psychologists that will treat any of your underlying or ongoing conditions while providing a weight loss solution.


Weight Gain Medical Reasons


There are so many medical conditions that are going to hinder weight loss or cause weight gain. Examples of the common ones:


Chronic Stress – Stress truly is a killer and it does much more damage than people imagine. Living with stress, grief and/or anxiety makes the body produce various chemical substances that will lead to storing fat, normally around your waist. Such weight gain unfortunately leads to serious health problems if not treated.

Hypothyroidism – When you have an underactive thyroid, it is really hard for the body to burn the stored fat. You have a slower metabolism that is much more likely to store the fat than to burn it. That is especially true when not being physically active.

PCOS (Polycystic Ovary Syndrome) – This is a disease that affects so many women, over 5 million in the US alone. It will lead to huge problems in losing weight because one of the ways in which it affects the body is to cause weight gain, without excessive eating.

Hyperinsulinemia – Also known as insulin resistance or Syndrome X, this condition is connected with weight gain but is actually a cluster of various health conditions with insulin resistance being the root cause. When you have a body that is resistant to insulin, the other metabolism controlling hormones will not work well.

Depression – Never underestimate the way in which depression will affect your body. In many cases it makes you eat in order to ease the emotional distress. This tends to happen without even realizing it.

Two Other Factors To Remember


There are 2 more things that have to be understood when thinking about not being able to lose weight. The first one is age. When the body is aging it is normal to gain weight because of reasons that are practically unknown. Also, alcohol consumption in moderate to excessive quantities is going to simply sabotage weight loss efforts. That is because alcohol is quite similar to sugar as it is a refined carbohydrate. You will end up with more calories than you think and blood insulin and sugar levels are going to increase. Both of these will increase weight gain.