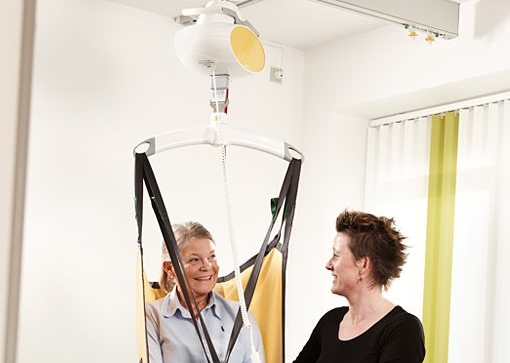 Hospitals and medical centres offer the best in modern equipment, furniture, staff and facilities. These days a stay in hospital is not always an unpleasant experience because the suites are modern and certainly well equipped with everything needed to
enhance patient care.
Whether a patient is in a hospital or aged care facility for a short time or for an extended period, they have access to highly trained motivated staff who strive to offer the best medical treatment and aftercare. The time before, during or after treatment has historically been a difficult time with many patients being confined to bed and reliant on staff to lift them in and out when required. Wheelchairs were rather primitive affairs and they were uncomfortable! Today, some of the most advanced medical equipment in the World enables staff to do most of the hard lifting using machines like hoists and electronically adjusting beds as well as all sorts of other modern devices such as portable washing up facilities. The availability of modern medical machinery means that treatment or recovery are not stressful times for most patients.
Getting home for recuperation is the hard part. Most homes have normal beds, bathrooms that are inaccessible for people recovering from treatment. For those who live alone, limited access to enough people to move anyone who cannot do normal things for themselves is often impossible. It is the same for people with handicaps. A normal home is often like place of confinement. Fortunately, there are many medical and healthcare facilities using the most functional modern hospital equipment to provide support services for people in need of help. Whether it is an aged care facility, an
ICU
, a school medical facility, a sports centre or a local GP surgery, the best products in the health care equipment range and medical facility furniture are on site.
Some of the most advanced medical equipment on the market includes
ceiling hoist solutions
for lifting patients who cannot stand for themselves. High tech wheelchairs are also always on hand to enable guests or patients to be moved around or to even head off on a short distance excursion to a garden of cafe. Health care has come a long way in terms of treatment, accommodation, hospital equipment and facilities to enable a more comfortable lifestyle for those receiving treatment or long term support.
When making a choice about which health care provider or support service for yourself, a client or a loved one to use, take the time to conduct a pre stay inspection. Be sure to ask about and view the range of health care equipment or furniture that their facility offers to patients.