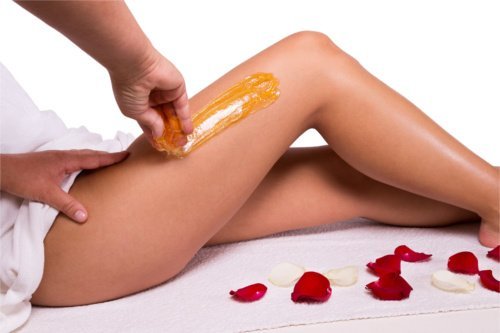 There are a lot of waxing rumors floating around. Some times, it can be hard to tell where the truth lies and where pure fiction begins. Below, we are going to get the facts straight by separating waxing myths from the fiction.
Waxing Facts and Fiction
1. Removing hair completely makes it grow back with greater strength and texture.
This is a myth; and a very common one at that. The fact is that hair growth is genetically determined, and waxing cannot change the way your body is programmed to handle hair growth.
2. Waxing is always incredibly painful
This is another myth, which promotes that idea that waxing is something that will always make you cringe and scream in pain. The truth is that when done by a pro, waxing should not be all that painful. Besides, everyone has their own pain tolerance level. Therefore, the pain you feel will be very different from the kind of pain someone else goes through during a waxing session.
3. Waxing can cause wrinkles
Thanks to this myth, some people strongly believe that waxing will add a few more years to their appearance by causing wrinkles. However, while waxing does entail a fair amount of tension to the skin, it is typically not done with enough regularity to affect the structure of the skin and cause wrinkles.
4. Waxing can get rid of ingrown hairs
For some people, waxing can help them avoid ingrown hairs that shaving causes. But for other people, ingrown hairs can still show up after a waxing session. However, on the whole, incidences of ingrown hairs are reduced with waxing as opposed to shaving.
To Sum Up
So, there is nothing you have to fear as you go for a waxing session. The procedure does not have to be as excruciatingly painful as many say it is. You will not also get wrinkles or make your hair grow back with a vengeance.
You can even get waxed at a discount if you use Groupon offers as you seek these services.