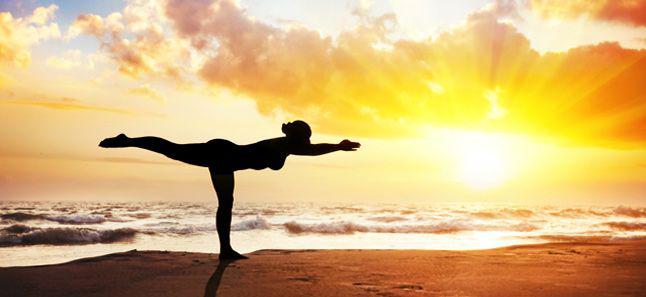 When you're battling the bulge, it's time to consider all the options if you hope to hit the beach next summer. Most conventional weight loss approaches aren't likely to assist you in losing enough fat in time if you're overweight or obese already.
Technology has moved so quickly that there are now treatments which successfully shift fat deposits without the need for invasive surgery. For anyone who's overweight and has a fear of the scalpel, this might be ideal.



Ultrasound Fat Cavitation
Fat cavitation is a positive, non-invasive treatment. It has the benefit of using ultrasound, which many people are at least peripherally familiar with because of its use for unborn baby scans. This provides people considering the treatment with more confidence because of its perceived relationship to other safe uses.
The basic process is an ultrasound treatment. This is a hand-held device that is slowly moved over the skin areas that hold the most fat below the surface. The effect of the ultrasound is to create pressure waves that collapse solid fat down to a liquid form. The membranes of the fat cells also get broken too.
The liquid fat passes through the lymphatic system into the liver and is treated as if it were fat from food consumption. When performed by an expert team, the fat cavitation process provides excellent results. If you are interested and live in Sydney, search for body contouring Sydney clinics.



3D Cryofreeze
The Cryolipolysis method is also a non-invasive treatment. It combines cryotherapy with electrotherapy by using a handpiece that is placed over a prominent area of the body. A vacuum effect sucks some body fat into the apparatus which, once filled, freezes it. The negative 6-degree temperature causes up to 40 percent of the fat cells to die off.
The body's internal structure is unaffected because only the fat is sucked upwards into the device. The fat cells that die pass through the lymphatic system and are eventually expelled naturally.
The treatment protocol is perhaps best suited to troublesome areas where some fat remains. This could be low down on the abdomen, the thigh area, or elsewhere. One location is treated at a time, so multiple sessions might be required if dealing with several difficult places where fat has built up and just won't shift.
Cellulite
Cellulite is formed when fat cells under the skin swell up creating a bumpy appearance. A cellulite treatment protocol includes several different sessions to attack the problem from different angles.
Fat cavitation using ultrasound is one; 3D Shockwave treatment and RF fat melting are two others. They are combined to encourage collagen to develop naturally, boost blood circulation and melt fat to be expelled from the body as a natural process. Given that multiple treatments are required, getting rid of cellulite using non-invasive medical procedures takes longer.
For anyone looking to remove fat from stubborn areas where diet and exercise previously failed, non-invasive medical procedures are now available to address it. Happily, it's no longer necessary to suffer embarrassment from unsightly bulges believing there's no solution available for them.