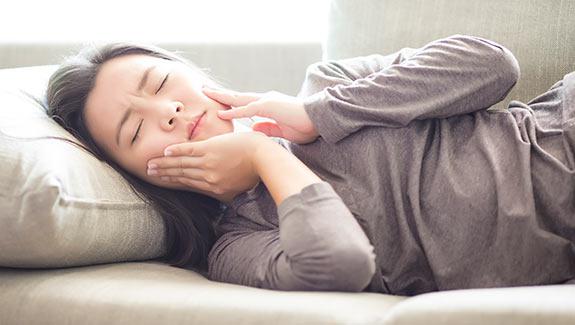 Do you constantly wake up feeling pain in your jaws? A sore jaw in the morning could be a result of sleep bruxism. It is a disorder that affects both children and adults. Statistics reports that more than 40 million of the US population suffer from sleep bruxism. The intensity of this disorder varies in people since some grind their teeth to the point of causing severe damage to teeth.
Sleep bruxism mostly goes hand in hand with other sleep disorders such as sleep apnea. Though doctors cannot reveal the exact cause of the condition, it could come from different factors such as medical conditions. It can interfere with your sleep and also cause headaches in the morning.
Most tooth grinders are children whose teeth are still developing. Though some outgrow the habit, others continue grinding their teeth in their sleep until they become adults. We will discuss this condition in detail to give you a better understanding of why it happens and how you can overcome it. Find out more!


What is sleep bruxism and what are the symptoms of the disorder?
It is the unconscious act of gnashing, grinding or clenching of teeth together while asleep. Experts report that it can also occur during the day but intensify when one is supposed to be relaxing. Awake bruxism is not as severe as sleep bruxism since, during the night, you may not be aware that you are doing it.
It is a sleep-related disorder which comes with unique symptoms. For instance, you may experience uncontrollable movement in your seep which causes inflammation and pain in your jaw. It can also cause tooth pain, facial pain or earaches.
You can break your fillings while grinding teeth in your sleep. It may also alter the shape of your teeth. Though most victims are not aware of this habit, your sleeping partner may complain about the gnashing sounds you make in your sleep.
The disorder also affects the quality of your sleep since, during the process, the body is not relaxed enough. It causes tension in the muscles which can prevent the body to relax and go through deep sleep.


What causes sleep bruxism?
People develop this condition out of different reasons. Some get it out of out of poor lifestyle choices such as alcohol and drug abuse. These substances increase alertness and interfere with the quality of your sleep. Genetics and physical conditions like stomach acid reflux are also possible causes of the condition.
A significant percentage of the condition stems from anxiety especially when it happens to adults. It can occur to individuals experiencing intense emotions or those that have hyperactive personalities. It can also be a coping mechanism that is similar to habits such as biting nails, lips or cheeks. In young ones, it can happen due to pain in their ears.
Sleep arousal can also contribute to bruxism. This occurs when your respiratory and cardiac systems become more active than they should during the night. They can remain hyperactive for more than an hour during sleep. Sleep arousals tend to go hand in hand with increased activity in the muscles like the jaw causing teeth grinding.
Sleep arousals can also accompany other disorders such as sleep apnea. This interferes with your normal breathing at night and causes snoring. You may start gnashing your teeth unknowingly as a response to collapsed airways caused by sleep apnea. It leads to tightening of the jaw muscles as you try to prevent airflow restrictions. Apart from apnea, sleep bruxism is somehow linked to other disorders such as sleep talking and sleep paralysis.


Treatment and remedies for sleep bruxism
Though the condition does not have a cure, you can manage it by making some lifestyle modifications and addressing any underlying condition that could be the cause. Use the following techniques
Work on improving your sleep through observing sleep hygiene. You should maintain a consistent sleep routine and make your sleep environment as comfortable as possible. Get a new mattress from Puffy mattress to help you relax if you are experiencing such sleep disorders.
Practice yoga or meditation to reduce stress and anxiety. Enjoy warm baths before sleep to help you relax and conduct some facial massages to reduce tension in your jaw. Avoid taking any hard drugs or alcohol especially before bed since they make your body hyperactive at night.
Since there are different factors which can contribute to sleep bruxism, you should try to identify the root cause in your case. A sleep specialist can conduct a sleep study on you for them to determine if the cause is another sleep disorder. For instance, treating sleep apnea can reduce the symptoms of sleep bruxism.
In a case where sleep bruxism is a result of stress or mood disorders, you may need to undergo therapy to relieve the symptoms. A therapist can teach you relaxation techniques such as deep breathing to minimize intense emotions that make you grind your teeth in your sleep. Behavior therapy like practicing proper jaw positions can help you stop gnashing teeth.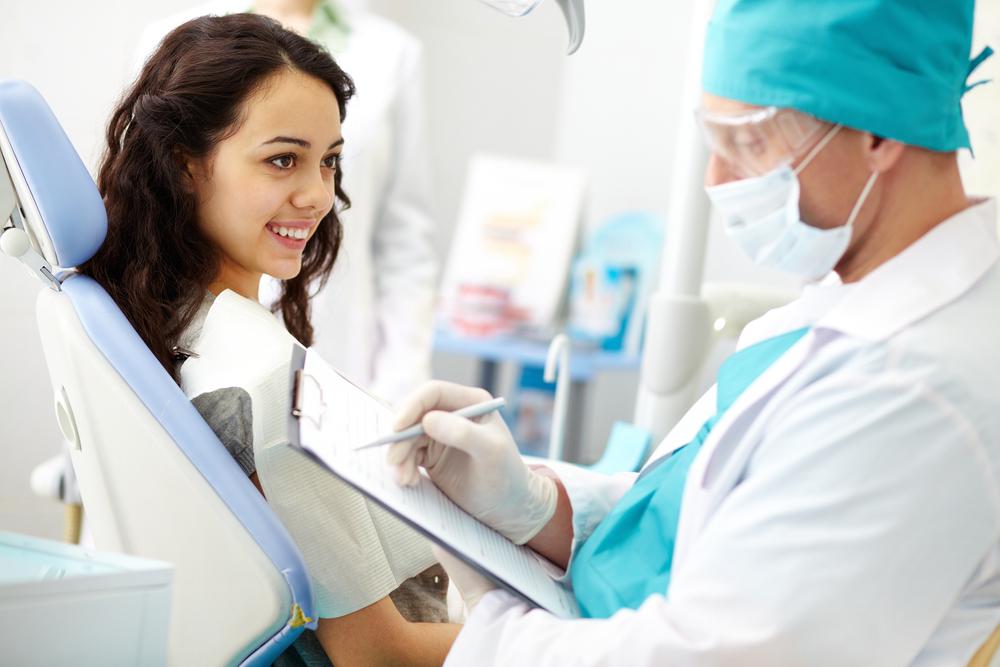 Visit a doctor or dentist
A doctor can also provide medicines in the form of muscle relaxants for you to take before sleep to reduce muscle tension in the jaw. Sleep bruxism can damage fillings and crowns in the teeth. A dentist can provide you with some dental appliances that protect your teeth from damage. For instance, mouth guards and splints can reduce the likelihood of gnashing teeth.
You may need mandibular advancement devices if you have sleep apnea. These reduce symptoms of the condition by pushing the lower jaw downward and the tongue forward so that it does not collapse back into your air passage.


Final thoughts
Though you may not notice grinding teeth in your sleep, it can cause pain in the jaw the next morning and also interfere with your sleep. Finding the cause and taking action can save you from pain and give you healthy coping mechanisms. Get help today and stop the habit to improve the quality of your sleep.