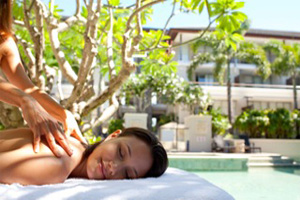 Although we all know the importance of looking after our bodies, some of us are better at doing so than others. Whether unhealthy temptations or the chaos of the working week are preventing you from caring for your body as it should be looked after, here are some top tips to make sure that every part of your body continues to thrive both now and in the future.
Create a Skin Care Routine
Many people believe that skincare is simply a beauty practice that only has benefits for your appearance rather than your health. However, your skin is incredibly important, and skin issues are increasingly common in the adult population, with issues such as acne and eczema extremely prevalent. To prevent yourself from contracting any skin conditions, you should develop a regular skincare routine. This should include washing your face twice a day and applying products such as moisturizers and cleansers. If you are looking for brands that can help to care for your skin, Osmosis Skin Care has developed a number of different solutions to treat common medical conditions. These products will even protect your skin from environmental harm, such as UV rays.
Care for Your Teeth
After your milk teeth have been replaced, you only get one set of teeth to last the entirety of your adult lifetime, and this means that it is paramount that you are able to care for them as much as possible. For instance, you should brush your teeth with fluoride toothpaste twice a day and floss every morning or evening. You should also attend regular dentist's check-ups, and consider visiting the hygienist, who can polish your pearly whites and give you individualized advice on how best to look after them.
Be Gentle on Your Eyes
Your eyes can change the way that you interact and perceive the world around you. To make sure that you are able to retain your sight for life, you should put blue light filters on your electronic equipment, perform eye exercises, and wear shades if you are going out in the sun. You should also attend regular optician's appointments and wear glasses if they have been prescribed to you.
Protect Your Hearing
With a high percentage of people losing their hearing to some extent as they get older, this is essential to care for. You should always wear protective equipment when you are working in noisy environments, such as earplugs and headgear. However, you should also avoid listening to loud music through your earbuds and be aware of the best places to stand at concerts and other events that may impact your hearing in the future.
Feed Your Brain
However, although you might not always remember the effect that your lifestyle is having on your brain, your brain is one of the most important organs in your body. To keep it fed and working at the best of its ability, you should make sure that you get enough sleep and that you eat brain power foods. Additionally, you should also stretch your brain often with puzzles and other activities that can keep your mind well-oiled.