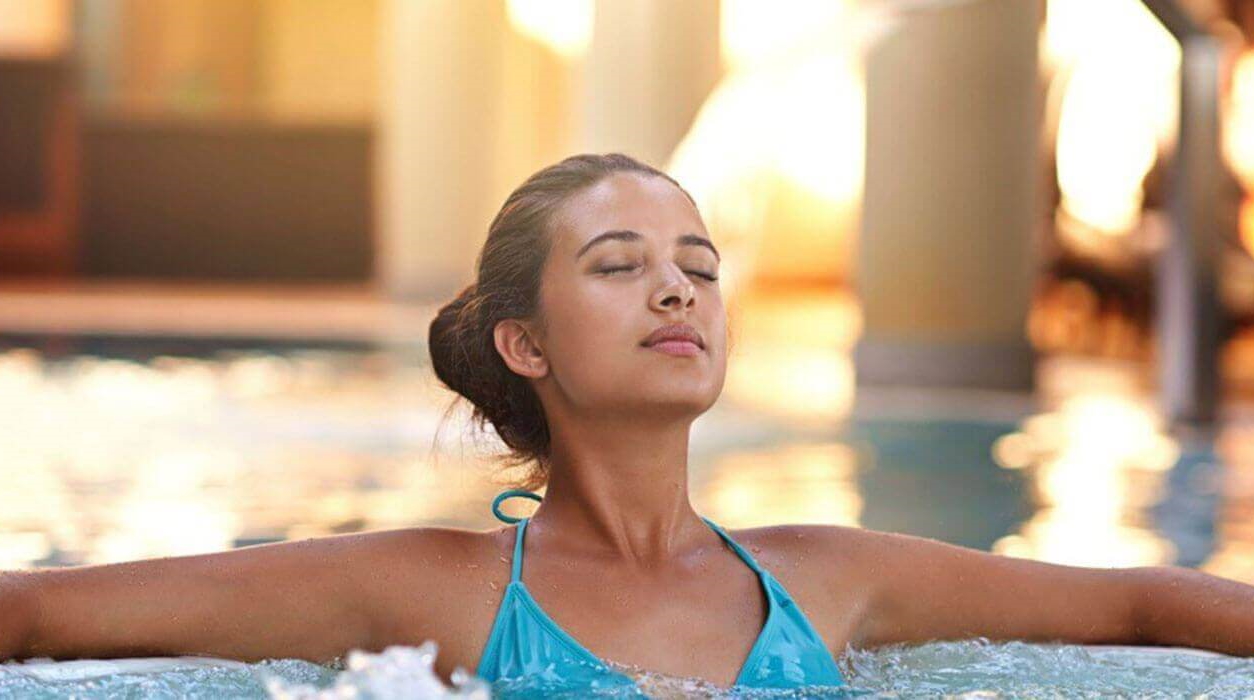 Do you know a massage at an outdoor spa does more than relax your body?
Other than making you feel good, a massage, a steam bath, and any other relaxing spa body treatment also improve your mental well-being.
And the good thing is that with outdoor spas Adelaide you can enjoy such spa services at the comfort of your home after buying a family-sized hot tub just for you. 
If you're still in doubt, here are ways that an outdoor spa treatment can help you deal with some mental health issues.

1.
Helps Relieve Stress
If you're feeling stressed, a spa body treatment can help.
Spa treatments such as a deep tissue massage, reflexology, and an ESPA facial can leave you more relaxed.
Besides, inviting a massage therapist during your treatment will see them work on specific parts of your body to stimulate the production of feel-good hormones such as dopamine and serotonin. This also decreases the secretion of cortisol, a hormone that is related to anxiety and stress.
You can also use massage oils and aromatherapy with your spa treatment to help relieve stress. Such oils have natural ingredients such as peppermint, coconut, and almond that are stress relievers. Besides, inhaling the aroma of natural substances such as rosemary, sage, rose, lavender and chamomile positively affects your emotions leading to peaceful thoughts.

2.
Perfect for Sleep-Deprived Individuals
Are you suffering from insomnia?
A hot steam bath or a good massage at an outdoor spa can help you sleep better.
Not getting enough sleep negatively affects your concentration, motivation, and physical and mental health.
A reflexology massage that focuses on notable areas of your feet, head, and hands will help relieve tension in specific areas. For instance, a reflexology massage meant to relax your adrenal glands can help regulate your energy levels, promoting better sleep.
Further, hydrotherapy, where you spend a few hours in a steam bath, helps induce your body sleep responses. Heated water therapy also helps in encouraging more restful sleep.
A session in a sauna can be incredibly helpful when combined with a massage as it can help release pressure from tired muscles and prepare your body for sleep.

3.
Improves Your Self-Esteem
A session at a spa helps you feel good, and this promotes positive thinking.
Something like a facial scrub as you enjoy your hydrotherapy can reduce acne scars, fine lines, and improve your complexion, which can improve your self-esteem.
Some self-esteem issues may also be due to stress, fears, and anxieties. Spending some time at an outdoor spa can help get rid of such issues, which will be evident in your behaviour.

4.
A Spa Session Promotes Mindfulness
A spa treatment allows you to spend time away from all the chaos in your world as you get time to relax and unwind. You are also more aware of your body, thoughts, and feelings as you enjoy the moment.
Such mindfulness improves your ability to deal with adversities in your life. By focusing on the present, you also think less about past regrets and future worries. Mindfulness can also help reduce chronic pain and help you sleep better.
Don't underestimate the power of a session in an outdoor spa. You'll feel good physically and mentally.  Now that you know the many mental benefits of having an outdoor spa, get one that is ideal for your family from outdoor spas Adelaide.