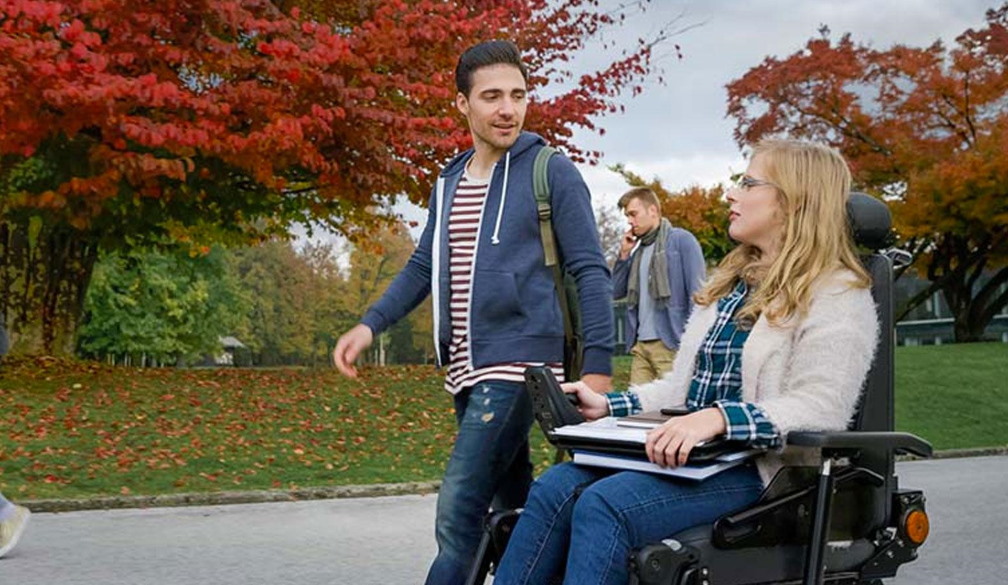 Disability service providers such as
Good Sammy
are professionals who help and care for disabled individuals. They have been trained and have honed their skills in working with people with disabilities not only to make their lives easy but also to help them reach and achieve some level of independence.
Interested to know what other tasks and roles do professionals in the disability sector perform? We'll look at some of the important things that they do in this article so stick around.
What are disability service providers?
A disability service provider can be "a person, business or organisation who delivers funded services. Service providers have different areas of experience and expertise."
Furthermore, the NDIA says that "providers can include large companies, charities, small not-for-profits, sole traders, or any other type of business."
What do they do?
Professionals in the disability sector can help their clients in many ways and will vary depending on the physical and psychological capacity of the disabled person they are working with. To easily understand their scope of work, we will categorise their tasks into three kinds of support: domestic, social, and emotional.
1. Domestic support
A disabled individual will need different kinds of domestic support, especially the ones who are unable to care for themselves. Some of the tasks disability service professionals do inside a domestic setting include planning meals for their clients, shopping for their client's daily necessities, cooking and preparing their food, cleaning the house and making sure that it remains a decent place to live in, and making sure that the community where their client lives in is safe.
This means that a professional in the disability sector is expected to provide all the necessary needs of a client in a domestic environment based on the plan outlined for him or her. And while it entails things that we normally do for ourselves, doing it for someone else may pose a certain challenge. Nevertheless, they are well trained to help their clients and boost their confidence in doing their daily routines in the process.
2. Social support
Disability service providers are also expected to help their clients when it comes to their social needs. Disabled individuals are susceptible to depression and will often shun themselves away from society. That said, they are more comfortable in the confines of their rooms and may isolate themselves. A professional disability carer, especially if it's outlined in the client's NDIS plan, will help the person they are working with to reconnect with friends and families.
They can also help with re-introducing their client to society through various community programs that their client will be willing to participate in. They are there not just to look after their client's needs but also to ensure that they help them get a better sense of well-being. They can arrange for their transportation to make their clients feel comfortable traveling around and gain some sense of accomplishment.
Ensuring that they plan a varied program of social activities can help them give their clients a boost in self-esteem.
3. Emotional support
In some cases, disability service professionals can be their friends. Because it's hard for disabled individuals to make a certain connection to others, they usually seek companionship, which they find from the disability professionals they work with.
In most cases, they can be someone they can talk to who will be more than happy to lend an ear. These professional carers are trained and are experienced in treating the disabled with respect and deal with them as if they were a physically fit person.

Other tasks
A professional disability service worker is also expected to track and report the progress of their clients as part of their tasks and responsibilities. By maintaining a record of their client's progress, they can assess their clients to determine their continuing needs. It also allows them to plan specific programs for the disabled individuals they work with to help them build strong social skills and encourage independence when possible.
In addition, they may also be required to work with other professionals that can help their clients in achieving their NDIS plan.

Conclusion
Knowing what a disability service provider does, you will have an idea of what kind of services they provide. So, if you or a person you know are in need of their services, you can easily make an informed decision whether to work with a professional in the disability sector or not.
Overall, you can be sure that they are trained to take a holistic approach to accommodate a disabled person's needs.