Written by

Tess Sanders Lazarus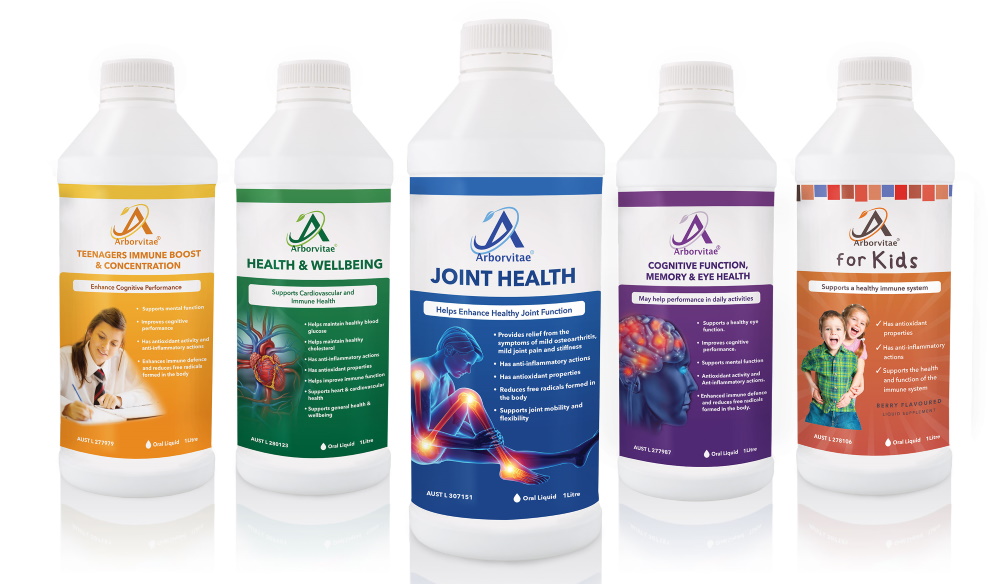 According to Brendan Howell, not all healthy foods are created equal, some are known to trigger arthritis symptoms and should be avoided.
Brendan Howell is the Director of Arborvitae Health and Wellbeing, one of Australia's fastest growing supplement companies. Founded in 2014, the Australian family owned business produces the trusted range of Arborvitae supplements including the highly popular 'Arborvitae Joint Health' which many people with arthritis take to reduce pain and discomfort.
"Essentially, arthritis is a term that refers to over a hundred different types of arthritis and related conditions. More commonly known as joint inflammation, it causes symptoms throughout the body including pain, swelling and stiffness, which worsen with age. As a result, arthritis sufferers experience reduced range of motion that affects their ability to perform everyday tasks," Howell said.
"While certain foods are known to inflame the symptoms of arthritis such as fried food, alcohol, sugar and processed meat, there are some healthy foods that people with arthritis should consider avoiding as well."
Tomatoes
Tomatoes may be a good source of vitamins and minerals such as vitamin C, potassium, vitamin K, and folate, however they also form part of the nightshade family of fruits and vegetables. Nightshade foods contain solanine, a chemical which many people believe triggers arthritis pain. Nightshade is a family of plants that includes tomatoes, eggplant, potatoes and peppers.
"Tomatoes are known to raise levels of uric acid in the body and elevated uric acid can trigger gout, which is a form of arthritis that effects the joints of the toes, wrists, fingers, knees and elbows," Howell explained.
Pasta
Pasta forms part of the Mediterranean Diet which is considered one of the healthiest diets in the world. Pasta is low in sodium, cholesterol free and also a good source of several nutrients including iron and B-vitamins.
"Unfortunately products like pasta, bread and crackers can trigger arthritis symptoms especially if you have rheumatoid arthritis. Wheat contains gluten which is a protein that can irritate inflamed joints. Opt for other substitutes such as polenta, quinoa or brown rice. They are all free of gluten, rich in fibre and taste great," Howell said.
Cheese
Cheese is full of goodness and is a great source of calcium, fat, and protein as well as vitamins A, B-12, zinc, phosphorous and riboflavin. Calcium is a key nutrient for healthy bones and teeth, wound healing, blood clotting and maintaining normal blood pressure.
Unfortunately cheese is high in both saturated fats and advanced glycation end products and they are significant inflammation triggers and should be eaten sparingly.
"The best way to approach your diet when living with arthritis is to remove foods from your diet which may trigger arthritis symptoms," Howell said.
"Find substitutes and add the other foods back in slowly in a staged way so you can gauge the impact on your body."
According to Howell, everyone is different and arthritis affects people in many ways. The key is to ensure you are aware of the foods you eat and their potential impact on your health so you can fill your diet full of foods that are known to be anti-inflammatory in nature.
"In addition to food, finding the right supplement to aid in the management of arthritis is important also. Follow the management plan provided by your doctor and only include supplements in your diet that are listed on the Australian Register of Therapeutic Goods (ARTG)," Howell emphasised.
"Our products are listed on the ARTG. They contain Pycnogenol a French maritime pine bark extract and include other natural ingredients designed to quickly and efficiently re-set the immune system and bring down inflammation in the body. Many people take our products to improve their health and wellbeing, in particular, Arborvitae Joint Health, to ease the symptoms and pain associated with various conditions, like osteoarthritis.
"Osteoarthritis is one of the key diseases where Arborvitae can assist in the minimisation of symptoms. Many of our customers have reported significant improvements in their osteoarthritis after taking Arborvitae.
"In fact, an independent research study published last year concluded that Arborvitae Joint Health 'may be an effective supplementary management in controlling signs/symptoms of mild-moderate [osteoarthritis]'. This includes a reduction in inflammation and, subsequently, pain related to osteoarthritis.
"Participants in the study experienced a 66 percent reduction in pain test scores, a 50 percent increase in walking distance without pain, a 56 percent reduction in inflammation in blood tests (CRP), a 78 percent reduction in their use of on-demand medications and a 50 percent improvement in quality of life."
Arborvitae's products are sold online and now stocked in over 1,200 pharmacies and health food stores throughout the country. An explosion in demand for Arborvitae products fueled by positive feedback from users is seeing the company put in place significant expansion plans both domestically and internationally.