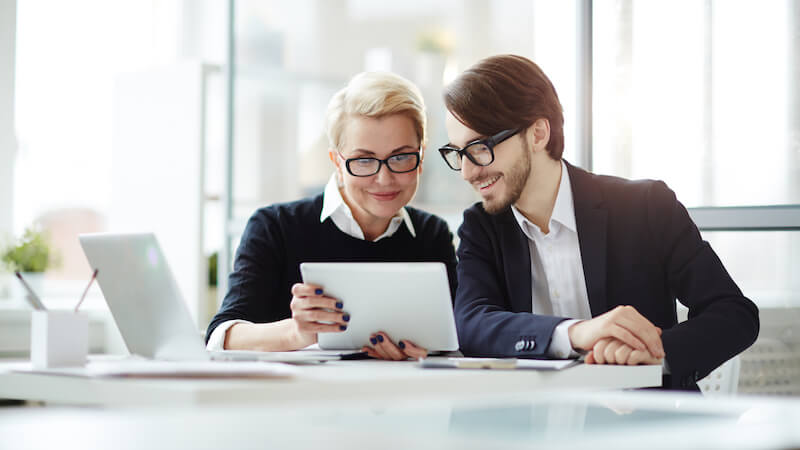 The end of financial year (EOFY) is just around the corner. This means it's tax time – and also the perfect opportunity to step back from your business and conduct a quick financial health check. Taking time out to review your business finances can help build the confidence you need to move forward.
So, are you ready? Let's start.


Check 1: Crunch (and compare) the numbers
The first step in any financial health check is gathering all of the current and previous year's financial reports. Pull out your income and cash flow statements, balance sheets, profit and loss statements, any other reports, and start answering those big picture financial questions.
How does the profitability of your business this year compare with the previous year? Are you making more, but have more outgoings?
What about cash flow? If, let's say, your sales are increasing, your cash flow should be increasing at a similar rate over time.


Check 2: Look at your goals
If you had financial goals in place for the year, you can now use your current financial reports to work out whether you hit your targets. This will help shape your business and keep you focused in the next financial year.
Did you outperform your profit goal? Or not quite turn over as much as you'd wanted to?
Delve a little deeper to compare your financial performance against any sales, production and strategic goals. Here are some things to consider:
Did you diversify your business (and income streams) during the year in line with a business development strategy?
How profitable was this new branch of your business compared with the main source of income?
Have you thought about what you can stop doing and start doing to be more profitable?

Check 3: Review your costs and contracts
Reviewing and cutting costs is a critical part of any financial health check and can deliver quick and easy wins.
Run through your profit and loss statement and rank your expenses from highest to lowest. This will paint a clear picture of how you're spending money.
To spot cost-cutting measures, ask:
Are there any errors, double-billing or unnecessary costs?
Has any category of costs blown out with little return?
Are there any opportunities to outsource and save?
Can you review contracts for things like telecommunications, insurance and utilities, or discover more flexible products, like Optus Business Builder?

Check 4: Perfect your processes
As you've been carrying out these checks, you may be thinking there's an easier way:
Was it difficult to get all your financial reports together?
Did you neglect goal-setting?
Was it a little time-consuming to come to an understanding of your expenses?
Well, there is often an easier way. Consider redesigning your finance-related processes to eliminate any duplication. For example, have a look at technology options and automated solutions that can help you manage and track this data. A consultation with an accountant, bookkeeper or business advisor may help you get the right advice and perfect your processes.
The end of the financial year should be a time to celebrate another year in business so that you can look forward to a fresh and exciting year ahead. Checking and maintaining the financial health of your business will help put you in that celebratory mood come EOFY – year after year.
Want to know more about small business financial health? Download
The ultimate guide to financing your business