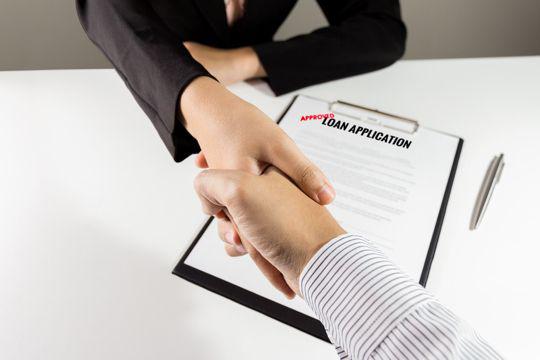 When times are hard and cash flow is limited, or when opportunities present themselves that simply require more money than you have available, it is good to know that there are options available to you for financing. The options are in fact abundant, some good and some bad, but if it comes down to needing to make a loan it is important to know what sort of options you are looking at and what you should be looking for. There are a lot of considerations that should be taken into account and we have them all here in a list to help you decide on the course of action that is best for you.
Interest rates
Unless you are borrowing from a benevolent relative, any loan deal will come with the expectation that you pay it back with interest. In other words, if you borrow a thousand Dollars, you will end up paying back something more than that once the loan is repaid. So be smart and shop around. The higher your risk profile the higher the interest rate is likely to be. But search online and see what options are available. Type something like loans Australia into a search engine and you will be amazed at the options that you suddenly encounter. Then shop around and do your best to find the solution that works the best. You need to balance repayment period and total repayment amount with your monthly budgetary requirements.
Tailor made deals
Banks and lending institutions tend to offer packages tailored for specific needs. In other words, if you need financing for a car, seek out car financing deals specifically, don't try to source a personal loan in order to cover the cash. Over the years' banks have worked out what works best for both their needs and yours so stick to tried-and-tested path as you try to navigate the way forward.
Do not be embarrassed
So often people think that needing a loan is a poor reflection on who they are. This is absolutely not the case and there should be no embarrassment associated with needing to make a loan. And start with family. If you have a manageable requirement and a family member in a position to help out, then ask. Obviously you don't want to put anybody out, but similarly you don't want to cripple yourself and if you can find a win-win solution – perhaps you pay them back at a rate better than what a bank offers you as a borrower and them as a lender then they will see it as a great option. At the very least you should not be too embarrassed to have the conversation.
Beware of predatory lending
If your credit profile is bad and your options are limited you may end up at the doors of less reputable institutions or companies who are prepared to lend you money, but at extortionate rates. Be very wary of these types of lenders. They are closer to loan-sharks than banks and you might find yourself in a giant hole. It is critical that you know what you are signing when you commit to a payment plan, and whatever you do, don't sign something that you cannot commit to.