Written by

Tess Sanders Lazarus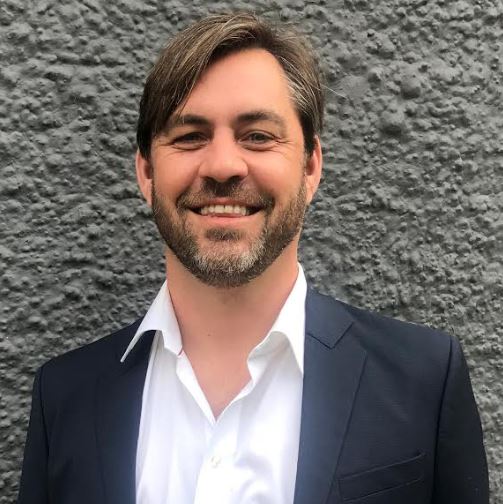 According to Roland Bleyer, founder of Australia's largest independent credit card comparison website, www.creditcard.com.au, platinum is no longer the 'ant's pants' of credit cards, black is. 

Despite this, it still pays to shop around and make sure you check out the benefits associated with every card on offer before you decide on one.     Having a premium credit card is still a status symbol, but there is a big difference in the offerings available. 

American Express launched its Platinum Card back in the 1980s; made available by invitation only to current American Express cardholders who had held a card for more than two years, who spent significantly on it, and who always paid it off on time. At a time when hair was big and shoulder pads were bigger, the materialistic power of that flash of platinum was almost too much to bear for any self-respecting yuppie.

Today, that shine has more or less worn away and platinum cards are everywhere, but the status associated with having a prestige credit card is still as alive as ever.   The difference is that - the card to have is now black.   

Roland has some good advice for anyone shopping around for a black credit card.   Compare all the cards on offer and don't just look at points alone, many cards offer significant benefits which are worth considering:


. Don't get a credit card just for the sake of it.    Only get one if you can afford it, are disciplined enough to pay it off every month and you will use the benefits.

. Beware of the higher credit limits.  If you like spending, then black cards are ideal. They are designed for big spenders, so it only makes sense that they tend to offer higher credit limits.  Be careful and responsible with your spending.  

. Higher points earning potential.   Black cards are often linked to rewards programs, allowing cardholders to earn points on their spending. Just as platinum cards tend to offer a higher earn rate than classic cards, black cards provide even more points per dollar spent, and may offer uncapped points earning.   As for introductory bonus offers, these again, tend to be bigger than platinum bonus offers, although they typically come with a higher minimum spend requirement.  Also on offer may be birthday bonuses, providing a certain percentage of the year's points earn back to the cardholder on his birthday, or bonus Status Credits on black cardholder spending.

. Enjoy airport lounge access.  Many of the features offered on black cards are geared towards the frequent traveller.  And why not? Cardholders who have enough cash to make a black card worthwhile are surely going to spend a good deal of that money on exotic adventuring.  Black cards will often provide airport lounge access.

. Free travel credit.  Who needs travel credit when you have money to burn, right?  Not exactly. Money is money, even to black cardholders.  Travel credit is offered on a number of black cards, as it can help to balance out the hefty annual fee cardholders are expected to fork out.   Basically, some cardholders receive travel credit each year.  One particular card offers $450 of travel credit that can be used towards flights each year either domestically or internationally.

 . Enjoy hotel privileges.  Hotel privileges for black cardholders come in all shapes and sizes.  One well known card provides one complimentary night per year at any of the card's 80 premium partner hotels, as well as the fourth night free when staying at a range of more than 900 hotels around the world. Further hotel privileges on this card include fast track to elite status at selected hotel groups, room upgrades, complimentary breakfast, early check-in and late checkout.   Another well known card provides hotel chain membership with all sorts of privileges including room upgrades where available, food and beverage credit and other lovely extras that guests staying in standard rooms would likely swoon at.

 . Access airport assistance.  Making travelling as seamless and as stress-free as possible, black cards can also offer cardholders assistance at the airport.  Where the rest of us have to slog it out in mind-numbingly boring queues at every turn, those with particular black cards can cut queues and enjoy a 'Meet & Assist' service at Asia-Pacific airports, twice a year, which includes fast track immigration and a VIP limousine service.

.  Car rental privileges.  Of course, black cardholders can't be expected to slum it when they get to the car hire desk.   Some black credit cards provide access to a luxury car rental service through auto programs, which provide preferred pricing on exotic high-end vehicles like Lamborghinis, Bentleys and even Formula One racing cars.  For everyday car rentals, there are of course handy extras such as car rental insurance and roadside assistance, including free towing and jumpstarting, as well as elite status with car rental companies like Hertz and Avis.

. Insurance covers.  Another feature often found on platinum cards, 'complimentary' insurance covering both travel and retail purchases is also typically found on black cards as well. This can include overseas travel insurance, interstate flight inconvenience cover and transit accident insurance, as well as purchase cover insurance, extended warranty and a guaranteed pricing scheme.    While not particularly exciting, these covers can provide value for money for black cardholders – as long as they understand how to activate their cover, and what exclusions and limitations may apply.

. Personal concierge service.  Offering a step up from the platinum concierge service, a black card concierge can apparently make more things happen.  While some 'everyday' black cards provide cardholders with a priority service line, other black card holders are treated to something a bit more special.   No request is unreasonable for these deluxe concierge services, which can be used to reserve tables at the most exclusive restaurants, to request extended opening hours at designer boutiques, and book front row tickets at sold-out gigs. 

. Golf privileges.  Golf and big money often go hand in hand, so it's no surprise some black cards offer cardholders exclusive golf privileges.   One particular prestige card provides three complimentary green fees each year at 20 participating golf clubs across Asia Pacific.

. Priceless privileges.  Some black cards will provide access to events and opportunities not available elsewhere.   Backstage passes, tickets to tournaments.

. Cruise privileges.    Cardholders of particular cards can also benefit from Cruise Privileges.   They are able to access exclusive amenities while travelling on more than 20 of the world's most popular cruise lines.  One particular card offers Global Luggage Delivery, which allows cardholders to send their luggage around the world, avoiding the hassle of carrying, checking and claiming bags when travelling.


Black Card Costs.   Now to the most important part: the cost of keeping a black card.  As with anything high-end, if you need to look at the price tag, you probably can't afford it.  While 'everyday' black cards are not much more expensive than your average platinum card, some definitely reach into 'high-end price tag' territory.   There are a lot of cards on offer, so do your comparison work and find the one that best suits you.  And... while points are important, they are not the only consideration.     One of the easiest ways to search out cards is to go to comparison sites such as www.creditcard.com.au.   These often help you cut through the clutter based on key benefits and offerings.