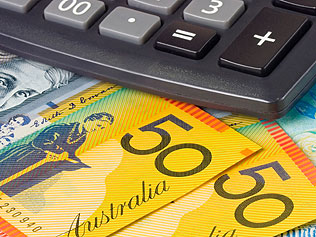 Smart speakers have enjoyed an astronomical rise in the last couple of years – with the percentage of Australians owning such a device rising from zero to about 29% in an 18-month period stretching to the end of 2018. That will, of course, have continued on an upward trajectory since then, with about six million people thought to own a smart speaker in this country alone.
Yet, controlling a device with our voices might seem suitably cutting edge and futuristic now, but some people are already predicting the rise of a new form of technology that has the power to make this seem pretty basic.
Forex trading experts IG have looked at how current technological trends could change the world of trading by 2069.
In the Future of Trading, it demonstrates how thought powered technology could be possible in 50 years.
It says that traders will be able to translate electrical signals from the brain into digital decision making without the need for a keyboard and mouse – and looks in detail at how this will work, with repercussions for fields well beyond financial trading.
Its guide states: "It might sound like the stuff of science fiction, but thought-powered trading, hardware-induced neural stimulation and brain-to-brain communication have already been subject to extensive research by academics and commercial entities."
The full guide below goes into more detail about thought-powered trading, as well as other technological trends that will influence the next 50 years.
By then, the smart speakers of today will be on the list with Walkmans, VCRs and Atari games consoles in terms of technology that used to seem futuristic…