Written by

Trevor Charles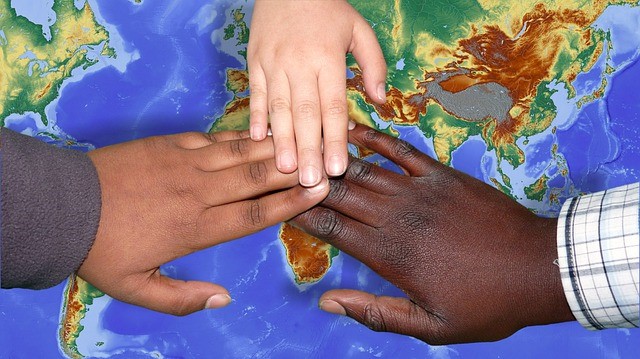 If your business has been on the fence about charitable giving, it is time to throw your hat in the ring. Times are changing fast and gone are the days when running a business was only about providing goods and services for profits. The buzz words 'giving back' and 'making a difference' have become synonymous with normal business operations.
This is so much so that even consumers have taken notice. A 2015 study found that 9 out of 10 millennials would readily switch brands to one associated with a cause. Given that millennials represent a large and growing market, businesses are better off paying attention.
If you are a small business, you might be worried about splitting your margins with charitable giving. On the contrary, doing so can bring you much more benefit in the long run. Whether it is donating money for a specific cause, volunteering time or giving products and services, charitable giving is not only good for the causes you support but for your business as well. Here are 6 teasons why your business should be giving to charity:
It Builds a Positive Brand Awareness
Partnering with a charity in your locality communicates that you are a business that cares. Getting recognized for giving back is a plus as it shows that you are not only interested in making profits, but also cares about your community.
Even America's line NFL decided to launch an "Inspire Change" initiative, which not only will help youngsters in troubled communities, but also give a better image to the sport as a way of uniting the nation.
This resonates well with people, and they will want to buy your products or services as they feel that they are also contributing to a cause. This might just be what you need to set your business apart from your competitors. This and nicely crafted fundraising letters might just be what you need to set your business apart from your competitors.
It Generates Free Advertising
Advertising on mainstream and social media platforms can run into thousands of dollars, which might be out of reach for many businesses. Contributing to a charitable cause that aligns with your business can get you tons of free advertising. For example, if you sell sporting goods, you can team up with a charity organization that runs sports competitions for vulnerable youth.
Depending on your financial abilities, you can sponsor the competition, donate the prize money, or kit the participants. The charity will no doubt advertise the event on its website and social media platforms, on fliers and in local gatherings carrying your name as a sponsor. Your business stands to gain invaluable exposure and visibility from such events.
It Enhances Employee Relations and Boosts Morale
Giving your employees an opportunity to give back to the community around them can be a big morale booster. Even better, having employees participate in picking a cause that is dear to them can positively impact how they see you as an employer and how they see the business.
Contributing ideas and going out there to implement them gives them a sense of fulfillment and allows them time to interact with each other outside of the workplace setting. This enhances the spirit of team building and mutual respect, which will impact positively on your business and increase productivity. You cannot go wrong with happy, fulfilled employees.
It can provide New Networking Opportunities
Networking gives you invaluable chances to develop new sales and business opportunities. Partnering with a charity organization aligned with your business goals can give you the opportunity to meet new contacts or even customers.
Interacting with new people can give you a platform to pitch your ideas, create joint ventures, or even find needed collaborations. While participating in charity work with businesses like yours, you can also learn from their successes and form relationships that can help your own business flourish.
It Can Help You Attract and Retain Top Talent
Gone are the days when salary was the most important aspect for jobseekers. Millennials- the largest growing group of workers in the market no longer consider salary alone when deciding whether to take a job. According to a Forbes Magazine article what this group seeks most is fulfillment- and the need to be 'a part of something bigger than themselves.'
One study found that 82% of young people consider a company's social responsibility commitments when deciding on a job. Being a business that is involved in charity activities that actually transform communities is a good way to attract and retain top talent.
It is Tax Deductible
Giving to charity is noble as it can make a real difference in people's lives. While getting tax relief is not the primary reason why businesses should give to charity, it can be an added incentive. By partnering with a registered charity organization, you can claim back a percentage of what you have given out as tax deductions effectively lowering your tax bill. In order to claim tax relief, you must donate either cash or property and keep impeccable records. The charity organization must also be tax exempt, so it is important to check the status of any charities you are partnering with beforehand if you wish to seek tax relief.