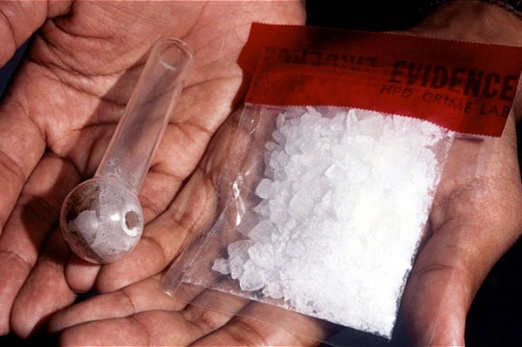 Canberra. 15 May 2015. More drugs have been seized than ever before and more people arrested for illicit drugs offences, according to a new report by the Australian Crime Commission.
In the 2013-14 financial year, Australian law enforcement agencies seized a record 27 tonnes of illicit drugs and made more than 110 000 arrests.
The Illicit Drug Data Report 2013-14, released today, is a statistical report which provides governments, law enforcement agencies and policy makers with a robust picture of the Australian illicit drug market. It pulls together information from all state and territory police agencies, the Australian Federal Police and the Australian Customs and Border Protection Service.
Minister for Justice, The Hon. Michael Keenan MP, launched the report alongside Australian Crime Commission Chief Executive Officer, Chris Dawson, in Canberra.
"This year we again see record breaking levels of drug seizures with 27 tonnes from 93 000 seizures, and more illicit drug arrests than ever before with over 110 000 arrests related to trafficking, manufacture and use," Mr Dawson said.
"Organised crime groups are profit driven, constantly looking for new opportunities, operating across domestic and international borders. With the rise of virtual marketplaces, these provide a direct supply of illicit commodities to a new generation of users."
This year's report includes a record 10 tonne seizure of benzaldehyde—a chemical used to make methylamphetamine. Mr Dawson, said if not seized, this chemical could have been used to produce up to 4.5 tonnes of methylamphetamine.
"This equates to an estimated 45 million individual street deals, with an estimated value of $3.6 billion," Mr Dawson said.
 "The Australian Crime Commission's report shows that law enforcement is making significant inroads in the fight against illicit drugs. We are disrupting more criminals and detecting more illicit drugs than ever before.
The Illicit Drug Data Report is an integral part of the fight against illicit drugs. The statistical information in the report is collected from all Australian police agencies and the Australian Customs and Border Protection Service.
"These statistics will inform prioritisation and decision-making to help protect Australia against the threat, harm and destruction caused by illicit drugs," Mr Dawson said.
Key findings Illicit Drug Data Report 2013–14:
The number of illicit drug seizures and arrests are the highest on record.
Law enforcement seized a record number of amphetamine-type stimulants (ATS), both nationally and at the border.
Police also made 26,269 ATS arrests—the highest on record.
The purity of methylamphetamine has increased consistently since 2010–11. It is now more potent than ever before.
Steroids arrests and seizures were the highest on record for the second year in a row.
The seizure of 'other drugs'—including the benzaldehyde (a chemical used the manufacture of methylamphetamine) seizure—is the highest on record with a 600 pre cent increase on the previous year.
Clandestine laboratory detections remained stable in the 2013-14 reporting period, with 744 detected across Australia. A majority of these (70 per cent) were detected in residential locations and 12 per cent were detected in vehicles.
Source.
The Media Game