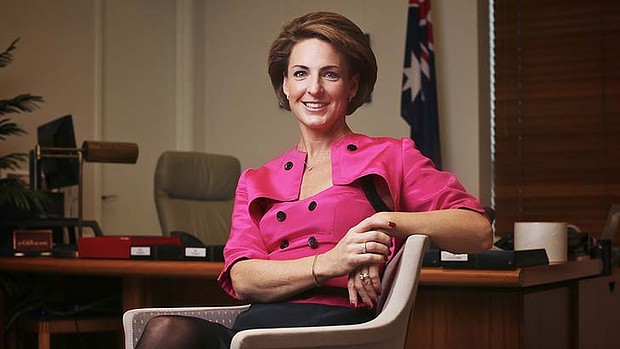 The Australian and South Australian Governments today welcomed GFG Alliance's (GFG) announcement of a final concept plan to transform the Whyalla Steelworks in South Australia.         
Australian Government Minister for Jobs and Innovation, Michaelia Cash and South Australian Minister for Mineral Resources and Energy, Tom Koutsantonis said GFG was committed to investing in its Whyalla operations and the finalisation of the concept plan was an important step towards securing the future of the Whyalla Steelworks.
Both governments will be working closely with GFG in the months ahead to discuss transformation projects that would benefit from potential government support.
"A strong and sustainable outcome for the Australian steel industry and the workers at Whyalla is what we are working towards," Minister Cash said.
Minister Koutsantonis said GFG's Whyalla Transformation Plan had many benefits for the Whyalla community and South Australia.
"The South Australian Government has already included $50 million in our current budget to support the Whyalla Transformation," Minister Koutsantonis said.
The Australian Government has also financed the instalment of new beneficiation equipment at the Whyalla operations through a completed loan of $49.2 million. The Export Finance and Insurance Corporation and the Clean Energy Finance Corporation will also consider potential financing for projects that meet their eligibility requirements. 
The Australian and South Australian Governments will continue to work constructively with GFG to explore potential options to support the Whyalla Transformation Plan and ensure a sustainable, and globally-competitive steel industry in Whyalla for the benefit of the local community, South Australia and the nation.