Written by

ThePublicityShop.com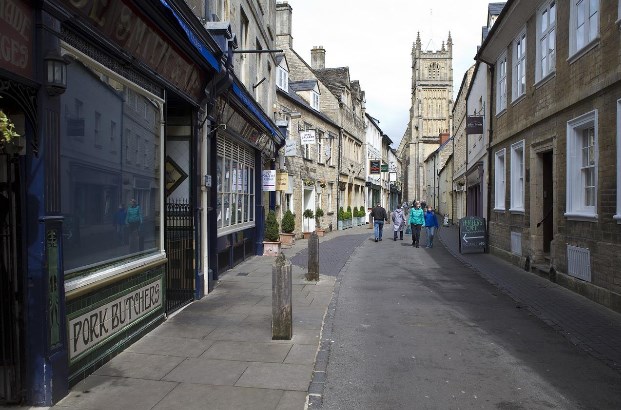 Ever wondered what those posts you see on the side of the streets are? Well, these posts are called bollards. The term "bollard" is a British English term. Its main purpose is to get in the way. No, we are not kidding. Bollards are installed to keep traffic away from a certain area like a sidewalk or a pavement. It is also used to direct cars to drive into a certain lane. You may think that bollards are just ordinary posts installed to bother people, but they do serve a purpose. Depending on how you use them, bollards can be of great use. You will often see bollards in gas stations, stadiums, colleges, military and commercial buildings. But enough about what bollards are. Here are ten things you probably didn't know about these "posts."
1. Bollards Provide Aesthetic Value
Aside from protecting pedestrians from car ramming attacks, bollards can also be used to provide aesthetic value to establishments. These so-called architectural bollards are installed by business owners to protect their space and still maintain an appealing and pleasant appearance.
2. Specific Types of Bollards Provide Flexible Site Protection
The most common bollards you see are the permanent types. Did you know that there are collapsible bollards that you can use to protect your site? If you feel like you want to allow access to space in your place, this type of bollard can provide flexible site security.
3. Mooring Was The Initial Purpose of Bollards
Sailors found that bollards were useful for mooring. A good example is the mooring bollards you see in the Hudson River.
4. The Netherlands Use Quite a Few Bollards Made From Cannons
When you pass by the Merwede-Canal in Utrecht, Netherlands, you will see bollards made from old cannons. It is proof that almost anything can be used to make bollards.
5. Security Bollards Are Used to Deter Cars From Ramming Establishments
You will often see security bollards placed in front of stores and shops in the United Kingdom. These bollards are meant to prevent cars from ramming onto the shops.
6. Bell Bollards Are Also A Thing
In Herculaneum, Italy, ancient Roman bells are used as bollards. Herculaneum was an old Roman town that was destroyed by volcanic activity.
7. Security Bollards Can Also Be Used Indoors
If you didn't know, industrial facilities and warehouses would use indoor security bollards. This safety measure is intended to prevent any accidents caused by forklifts and other manned vehicles that you typically see inside these buildings.
8. Bollards And Gate Systems Are A Typical Combination
Collapsible bollards can serve as added protection in gate systems.
9. Collapsible Bollards Have The Same Strength As The Permanent Bollards
If you think that permanent bollards are stronger than collapsible ones, then you are mistaken. Collapsible bollards are as durable as their permanent counterpart.
10. Bollards Were Used As Early As The 17th Century
Bollards were, in fact, being used in the 17th and 18th century. Old cannons were repurposed to serve as mooring devices in quaysides. These old cannons are buried in the ground, muzzle first.