There comes a time where you and your new baby will start receiving invitations for outings left, right and centre. But when should you start looking at going visiting with your new baby? And how do you go about making sure your baby is comfortable and not too overwhelmed by new people and new surroundings? We'll be answering these two questions right here.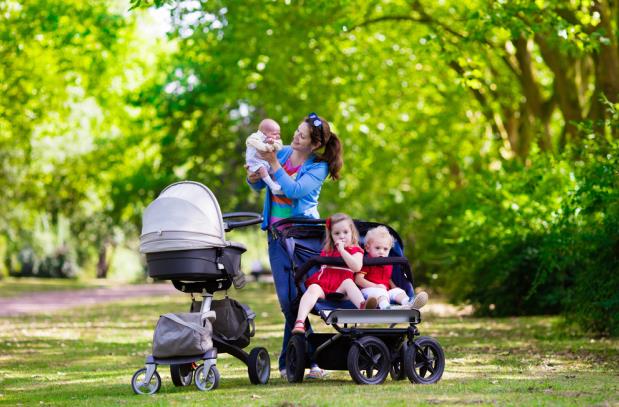 When to Start Going Visiting
No doubt, you've been receiving many visitors yourself, mostly excited friends and family. However, the benefits of having playdates with other babies are undeniable! Indoor play-dates and preliminary outings in double prams (with much separate and shared storage space for toys, bottles, etc.) will help your new baby understand a myriad of social rules, from communication, sharing, and personal safety, to respecting boundaries. Developing these skills around other babies before going to visit relatives and older children, will ensure that once you do start visiting your baby will be well-equipped to feel confident around larger groups of people.
In regards to when to actually embark on your first visits, more often than not you'll know when to take this first step by paying attention to the way your baby responds to people in their home surroundings. If your friends and family have been courteous guests when they've come over to visit, then your baby should be responding positively to company in absolutely no time at all.
The truth is that babies love new experiences! And only in very rare cases will your baby feel overwhelmed in its own home environment. With you being there to facilitate each and every one of your baby's early social experiences, chances are your baby should be fine with going on outings as soon as they're smiling and bubbly in their own bedrooms.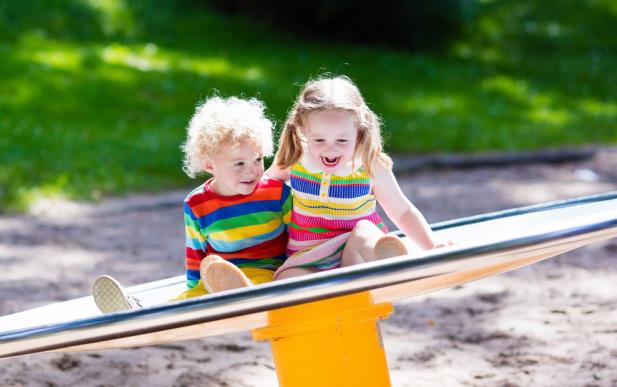 How to Start Going Visiting
Similarly to preparing for your first vacation with a baby, it's important to keep your first few trips nice and simple, meaning only one or two people at a time if the visit will be in a new environment. Remember that for a new baby, literally everything around them is absolutely new. They'll have more than enough to focus on in even the most mundane settings. You can feel free to make your first outing a simple routine playdate or a social stroll around the park, and your baby will be more than happy.
But if you do run into any bumps or tears, it's important you come well-prepared. This means snacks, bottles, hats and layers, toys, dummies, blankets, and other sources of comfort that you can use to keep your baby feeling happy and secure when they're away from their home environment.
Another pro of going on play-dates is that it'll allow you to see not only how your baby responds in various social settings and what settings are most comfortable for them, but it'll also let you know what your baby considers to be comfort items. The toys that your baby values are easily identifiable when they find themselves sharing (or not sharing!) them with their peers.
Fair warning: you might feel like a bit of a pack mule after gathering up all your supplies! But any good stroller should have storage enough for everything you'll need for your baby's first adventures. Hunt around for shops on social media to locate the best outlets like baby shops cairns.

I know firsthand that introducing your baby into the world outside their home is perhaps one of the most daunting steps you'll take as a new parent, and with each baby you'll find that you approach visiting new ways. The main things to remember are that your baby is excited to see and do new things! Your job isn't to control their experiences, but to facilitate and build upon your baby's growing understanding of their widening world.