Written by

Hassan Vally, Associate Professor, La Trobe University
You can almost hear the collective sigh of relief as coronavirus restrictions are eased across Australia.
But as we emerge from our bunkers and dust off our social skills, we must think about how to navigate this transition safely.
Read more: As restrictions ease, here are 5 crucial ways for Australia to stay safely on top of COVID-19
The winding back of restrictions does not mean the pandemic is over, although it is a recognition of how well we have done to control the spread of COVID-19 in Australia. There is still a long way to go, and it's everyone's responsibility to limit the chances of the coronavirus spreading.
So what should a social gathering look like now we're allowed to get together? Here are answers to some common questions.
How big should my gathering be?
At the time of writing, you can have five visitors in your home and gatherings of up to ten outdoors in Queensland, New South Wales and Victoria. In Tasmania you can only have two visitors to your home; in the ACT, South Australia and the Northern Territory you can have ten, while in Western Australia you can have 20.
Whatever the restrictions in your state or territory, it's important not to crowd too close together. You need to use common sense in deciding how many people to invite.
Do we still need to socially distance and wash hands regularly?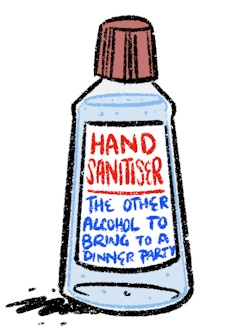 Authors: Hassan Vally, Associate Professor, La Trobe University
Read more https://theconversation.com/7-questions-answered-on-how-to-socialise-safely-as-coronavirus-restrictions-ease-139109