Written by

Jessica Gildersleeve, Associate Professor of English Literature, University of Southern Queensland
A small group of novels are famous for their first lines: Jane Austen's Pride and Prejudice (1813), Herman Melville's Moby Dick (1851) and Leo Tolstoy's Anna Karenina (1877). Rebecca by Daphne Du Maurier (1938), belongs to this elite collection. Its opening line perfectly encapsulates the narrative's core theme.
"Last night I dreamt I went to Manderley again," the book begins — though it is not Rebecca who speaks.
This is the strange paradox of Du Maurier's novel: its characters are doomed to refer (and defer) endlessly to Rebecca, who "always" did things, perfectly and elegantly, a certain way, while Rebecca herself never appears.
Read more: Newly discovered Du Maurier poems shed light on a talented writer honing her craft
Two ghosts
It is the novel's unnamed narrator who speaks that first line — the second Mrs de Winter, a woman perpetually in her predecessor's shadow. She is quite simply, not Rebecca — her husband's late first wife.
She is exceedingly young — shy, inexperienced, and under the thumb of a wealthy lady who has employed her as a travel companion.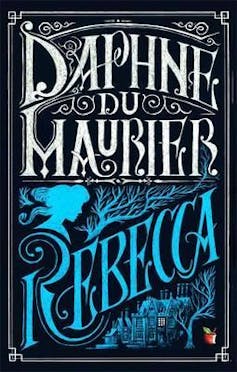 Authors: Jessica Gildersleeve, Associate Professor of English Literature, University of Southern Queensland
Read more https://theconversation.com/guide-to-the-classics-rebecca-by-daphne-du-maurier-gender-gothic-haunting-and-gaslighting-146573