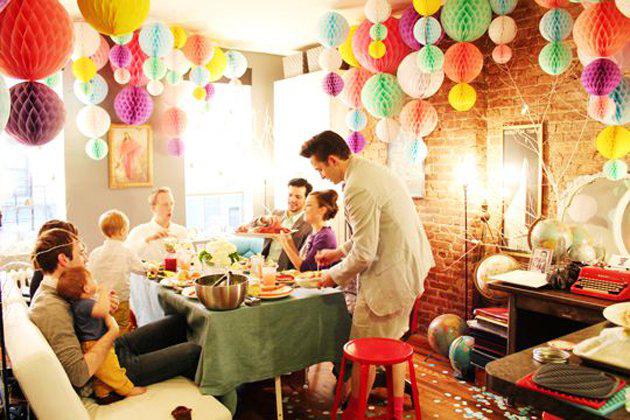 Hosting a house party is a lot of fun, but only when it is done right. If you are not taking the time to make sure your party is on point, you will be stressed and not be able to enjoy the company of those around you.
As you start to think about hosting a house party, come up with a theme for the party, as this will help you decide on decorations, types of food, and so on. It will also provide a buzz around the occasion and be a talking point for your guests.
Continue reading below for our quick 7-step guide to help you host and prepare a house party to remember.
Enjoy Some TV Entertainment
So, you though turning off all of the electronics was a good idea? You may not want to do that just that, especially if you are having sports fans coming, if there are children in the mix, or you are hosting a party based around live viewings such as the Olympics or a televised concert.
An antenna installer can work with you to determine how to get the best channels on your TV. This will allow you to kick back and relax, knowing that whatever channel you need to be available at your event will be there without issue.
Keep Your Guest List Selective
While parties are fun and full of excitement, you don't have to invite all of your friends or all of the neighbours. You should keep your guest list selective and only invite those who you want in your home to join in the festivities. Too many people in your home can lead to dysfunction and put you under more pressure in the lead up to your house party.
Consider the Food
Most parties have some type of food, whether it's an entire meal, finger food, appetisers, or just chips and salsa. You should take into consideration any allergies that your guests may have and also offer a good spread to cover everyone's tastes.
For example, you may not want to only offer chicken wings in a very hot sauce but instead offer a blue cheese sauce as well, for those that can't handle spice. Have some salads for your health-conscious guests and make sure you have at least one vegetarian option to hand and it's always good to have something kid-friendly if it's a family event.
Go for Fun Music Everyone Can Enjoy
If you don't want to play host all night, that's okay. Simply turn on some music and let everyone else figure out what to do with themselves. When it comes to music choices, don't try to cater to everyone and avoid choosing one single type of music. Go for some typical party tunes that most people will know. Not everyone might like Garth Brooks as much as you do!
Decide on a Start and End Time
Always choose a start time and end time for your party, this way, your guests do not come too early and they do not stay too late. The last thing you want is people straggling around late at night, not quite knowing it's time to go home. With this said, be flexible too and if people are having a good time, and you're having a good time, don't kick people out just because 'time's up'.
Determine What Spaces in Your Home Are Off Limits
You should keep food in one area of your home and music in another. This means you will need, at least, two areas available for your guests. You may want to open up additional areas such as the patio or deck too. If you don't want people in other rooms of your home, keep the doors shut or simply block off the area or indicate that you do not want anyone in those areas. Bedrooms, laundry room or your office, may be places you don't want your guests roaming around.
Plan, Plan, Plan
Try not to underestimate the amount of time it will take to plan a party. Even though the party is in your home, you will need to purchase the food, cook, clean your home, decorate, and make sure everything is in order. Start early, avoid procrastinating and make sure your party is one to remember.
Make Your Party a Winner
If you take the time needed to plan out your house party and keep your guests in mind at the same time, your party will, no doubt, be a showstopper. Make sure everyone has a good time but be careful not to let any of your guests get too out of control, as nine times out of ten, this ends in disaster.
House parties are fun, but you want to maintain some element of order and allow everyone to socialise at the same time. Get your friends and family involved in the planning stages and let everyone get to know each other before the party ever kicks off. This will build the excitement even more and ensure that everyone gets in the party spirit.