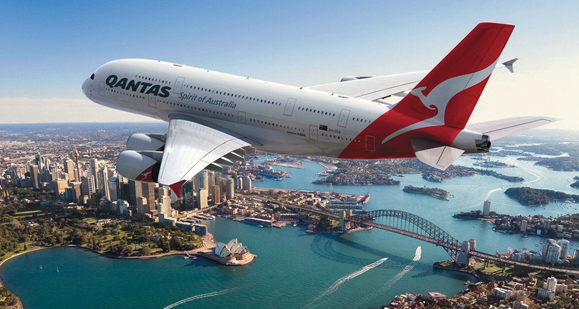 Staying Sane on the Plane


You're traveling for a very long time with little kids, and you're sure that you're going to lose your mind. You know those looks that other people give you when they realize that they are now stuck on the line plane ride with you. And you want to give people the look as well and duck into another aisle. But you've brought these cute people into your life, and now you have to get them through the flight in one piece. So how are you going to do so? There really are some tricks and ways to get everyone to the destination without losing anyone's sanity. Here's how.


Plan It Right


First of all, if at all possible, try to take a night flight. Yes, the 10am flight might be a bit cheaper, but do you really want to entertain your toddler for the 10 hour flight, and then arrive for bed time? If at all possible, book a flight that will take you through the night. This way, you have more of a chance of having your child or children sleep during the flight. Once they've slept for a number of hours, you have less time that you have to entertain them while flying, and you have more of a chance of getting them to adjust to the time change and the many changes when you land.


Bring Food


Don't rely on the plane to have all of the food that you need. First of all, even if you're flying internationally, they don't offer you many meals. You'll probably get a meal when you first get on the plane and then one many hours later. But let's say you are able to get the kids to sleep right away (yes!). You don't want to wake them to eat, and you don't want to save that food for many hours. Bring along some of your kid's favorite snacks, but try to think of things that will take awhile to eat. A fruit roll up, for instance, will take a long longer to eat than will pretzels. Maybe you want to bring a trail mix and allow your child to pick out one type of dried fruit and then another. Just think of some way that you can draw out the snack time as a form of entertainment – and have enough so that when they yell that they are hungry at 2am, you've got them covered.


Bring Entertainment


We've all been on flights where the inflight entertainment systems didn't work. It's hard enough to keep a child entertained when there is a television in front of them. Can you imagine doing it for hour after hour if the tv doesn't work, or if there are only 6 options on that tv and none of them are interesting? Bring something with you (or many somethings) that are age appropriate and that your child loves. And make sure they don't have too many small parts or pieces, or you'll spend the flight trying to find all of those little things. You can bring entertainment for yourself as well like pokies online games, or you might find that the inflight entertainment includes great movies and pokies online sites where you can play. Of course, try to sleep when your child sleeps. But if they are sleeping and you can't, or if they are occupied with something, you'll want to have your own entertainment at your fingertips whether that's a Kindle to read, something to draw or games to play.


Bring Your Sense of Humor


Everyone knows that it's hard to keep children entertained when you're flying. They don't expect you to be perfect. But they do expect you to be attentive to your child or children and their needs. Don't just put your earphones on and say to yourself – oh well there is nothing I can do about how crazy my kid is going to be. Rather, have a sense of humor and apologize to your neighbors on the plane before you even take off. Some people bring chocolates or other goodies to hang out to the stewardess who are particularly helpful and to the people sitting around you and your child. This is a very sweet way to show that you appreciate what they are putting up with and you value them. Remember that the flight will end, and that hopefully you won't see any of these people again!
And always, always remember when you fly with kids to bring wipes and a second outfit – both for you and for them. Many people forget just how messy it is to be around kids, and this is even more true in a confined space. Make sure that you have another outfit for each child and a shirt for yourself. And those wipes will be an invaluable way to clean the tray in front of you, the face of your adorable little kid and anything else that you can wipe down. These ideas will really help you to get through those long flights. Just remember to smile and to tell yourself that this too shall pass, eventually. And when it does, you'll be in an exciting place where you get to have new adventures, show something to your kids, and enjoy time together. It will be worth it – just don't forget the items mentioned above in the process!