Written by

Tess Sanders Lazarus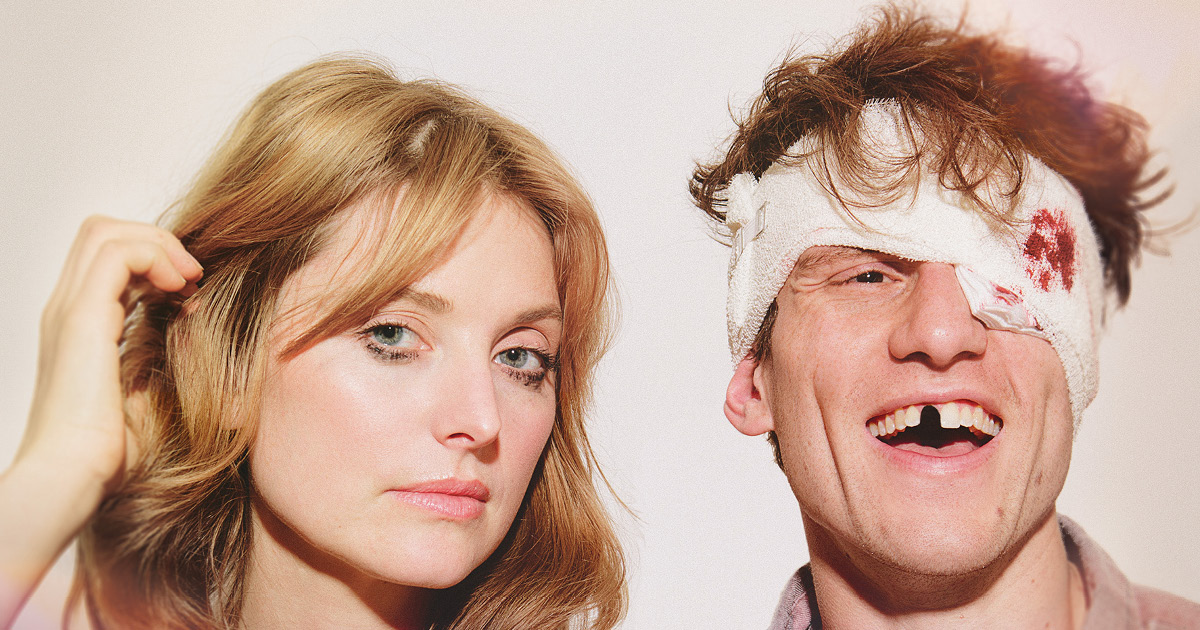 Gruesome Playground Injuries isn't your typical love story, it's a poignant, heartbreaking and touching play that follows the intersecting lives of Kayleen and Doug over thirty years through injury, heartbreak and their tendency towards self-destruction.  An acclaimed Off-Broadway smash-hit, Gruesome Playground Injuries is certain to leave Australian audiences aching for more.
Gruesome Playground Injuries is the premiere show for Good Grandson Productions, a new company on the Melbourne independent theatre scene.  Created by Christian Charisiou, Good Grandson Productions is looking to bring exciting, relevant and provocative plays to Australian audiences.
Charisiou, the founder of Good Grandson, is co-producing Gruesome Playground Injuries with Kaytlin Petrarca.  Charisiou is also playing the lead role of Doug opposite Laura McIntosh's Kayleen.
"Last year I was in Los Angeles for a few months and I was given the opportunity to workshop and explore one of the pivotal scenes from Gruesome Playground Injuries. I loved how it ached, and scratched and made you laugh through its cynicism," Charisiou said.
"Once the class finished up, I felt like I wasn't done with the play, and I needed to put it on, and soon.  I knew Australia would love it. So, I started Good Grandson Productions and put together our exciting team and before I knew it, it was all locked in and we were putting on, what will be, one hell of a show."
With a professional team of Australian creatives from around the world on the production, Gruesome Playground Injuries will excite and challenge Australian audiences.
"It's our premiere show, and the passion and drive of everyone working on it makes it even more special.  Gruesome Playground Injuries will establish Good Grandson Productions as a powerhouse for independent theatre," Petrarca added.
Written by Rajiv Joseph, a Pulitzer Prize finalist, Gruesome Playground Injuries is a brilliant play which explores the dark humoured and complex relationship between scar-crossed lovers and the pain they inflict upon each other.
"This is a love story that hurts – you didn't know you needed," Charisiou said.
Gruesome Playground Injuries will be playing at The Loft, Chapel Off Chapel in Prahran, Victoria from October 10.
Tickets are available online at https://chapeloffchapel.com.au/show/gruesome-playground-injuries/