Written by

Lliane Clarke – NIDA Communications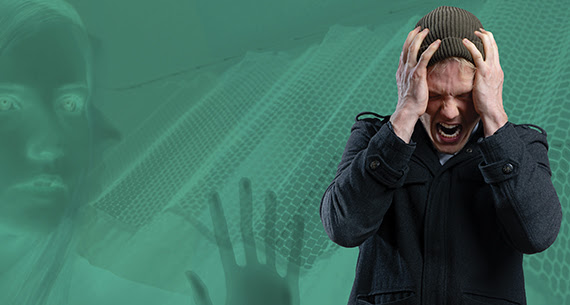 NIDA's October Season of Student Productions turns a comedic light on the urgent issues of our time 
The National Institute of Dramatic Art (NIDA) opens its doors to the public in October and November to present five full-scale productions, the EXPONIDA exhibition and writers readings. 
The season features the future talent of Australia's theatre and screen, international and award-winning guest directors and writers, and unique immersive audience experiences. 
'I am thrilled that our October Season of Student Productions is filled with works unafraid to tackle the big issues of our world,' said Kate Cherry, NIDA Director/CEO. 'Our student productions are the foundation of NIDA's conservatoire, where the rigorous, every day practice of performance-making creates the artists of tomorrow.' 
NIDA October Student Production Season  from 30 October at NIDA's Kensington campus. Production tickets on sale here.
Experience the musical adaptation of Pedro Almodovar's acclaimed movie and outrageous comedy Women on the Verge of a Nervous Breakdown. With guest director, award-winning Adam Mitchell (Black Swan Theatre, WAAPA, Sydney Theatre Company, Melbourne Theatre Company) leading students in strong female roles, the production is set in post-Franco Madrid with all the quirks of the 1980s – expect big hair and big shoulders!
A gripping new dark comedy by NIDA MFA (Writing for Performance) alumna Gretel Vella, Carking It treads the thin line between despair and salvation and explores the notion of destiny. Directed by Associate Lecturer Benjamin Schostakowski the play is set on the rooftop of a local hospital (pictured above).
Prize-winning young English playwright Anna Jordan has written Stay Happy Keep Smiling, a heart-racing exploration of the impact of trauma and the coping mechanisms we all employ. Directed by Kate Gaul (Siren Theatre Company, Pinchgut Opera, Belvoir St Theatre, Griffin Theatre and Melbourne Theatre Company) the play is short, to the point, and leaves you wanting more.


William Congreve's comedy The Way of the World steps out of the 1700s and lands fairly and squarely into the world of Breakfast at Tiffany's. NIDA Director of Acting, John Bashford creates a world of the 1950s, complete with stunning period costumes and design.
In a first for NIDA, international guest director Oleg Glushkov explores a unconventional way to interact with Anton Chekhov and the audience in Ah, Tuzenbach. A Melancholic Cabaret. From Russia's acclaimed acting school GITTIS, Glushkov pushes the boundaries of performance with a show that invites only nine audience members to take part  – 'This is not a theatre, not an installation, this is the space in which we invite the viewer to stay for a while,' he said.
NIDA Writers: from October 17 - October 31, NIDA Master of Fine Arts (Writing for Performance) writers present new work in a free season of readings. All information here.
EXPONIDA: This annual exhibition celebrates the work of NIDA graduating students and features props, costumes, audio visual works, renderings, model boxes and more! Open to the public 30 October–15 December 2018. NIDA Foyers and Atrium. Free entry, daily. 
Please note: All NIDA October productions are suitable for mature audiences only.


About NIDA


The National Institute of Dramatic Art (NIDA) is Australia's leading institution for education and training in the dramatic arts. Under the guidance of NIDA tutors, and the leadership of the Board of Directors and Academic Board, NIDA has grown to become a world leader, with a highly-regarded educational program of graduate and undergraduate degrees, vocational diplomas, open short courses, school-holiday programs, and corporate training.  NIDA is celebrating 60 years in 2019. Our graduates, such as Cate Blanchett, Hugo Weaving, Baz Luhrmann, Catherine Martin, Jessica Marais, Kip Williams, Sarah Snook and many more, have been recognised for their contribution to the success and vibrancy of the Australian and international arts and entertainment industries. Our actors, designers, writers, directors, and technical and production professionals go on to achieve acclaim on the stage, on screen, and at major cultural events, creating new ways to share stories with audiences around the world.