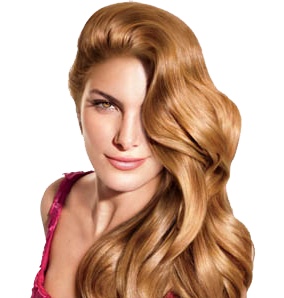 Starting a new business can be exciting yet nerve-racking simultaneously. Having great preparation before opening is essential to letting go of some stress, and focusing on the new chapter that awaits you. You want to start a salon with the intention of creating a fun place to work where you are in charge, getting to know customers and overall, gaining the success you desire. Sometimes, it is hard to know where to start, so here is a combined list of ways to open a successful hairdressing salon to put you on the road to success.
Sort Out the Atmosphere
What atmosphere do you want your customers to be a part of? This will come largely from who you are targeting. If you want a more luxury client base, your salon should be one of the utmost style and sophistication, so consider touches of gold, white and a crystal chandelier. If you are going for a more trendier vibe, a sleek black and silver look decorated with colourful artwork. Targeting men? Try a rustic interior, perhaps with exposed brick walls and wooden furnishings. A well-designed salon can also affect how much you charge, depending on how professional your services appear to be. You must also consider aspects like lighting for practicality, as well as a differentiating feature, such as having a coffee stand inside while customers have their hair worked on.
Invest in Local Marketing
With a new salon, many clients will be local as they slowly become aware of your business. This is why it is important to invest in local marketing techniques, such as flyers, signage, a well-designed website and word of mouth. Have someone handing out flyers near your store, or at a local shopping centre. Perhaps include a first-time visit discount to ease individuals into trying your salon, as many people are loyal to their existing hairdresser. The quicker awareness spreads, the more client base you are likely to have when you open, and if that customer has a good experience, they may recommend you to their friends and family, which is much more authentic than a flyer. The website design is important when individuals are searching for hairdressers near them, as you want them to easily access all your information. This is really important when you are trying to get the potential customer through the door, such as including an online booking system, opening hours and a contact number.
Organise Financial Options
Customers like to have many payment methods available so they can choose the one most suited to them. Thus, not only should cash be present, but you should have EFTPOS machine from a company such Westpac that takes all sorts of card, such as AMEX and VISA. This will help smooth the transaction process and keep customers happy. Once you have been in business for a while, you may consider taking deposits over the phone for major appointments such as a bridal party, to reduce cancellations.
Team Building
Getting a cohesive staff base of great hairdressers is essential for a successful salon. Especially when new, it is worth creating some team building activities so everyone can get to know each other better. This may include a team lunch or a fun outing on the salon's off day, and regular staff meetings to ensure everyone is on the same page. This could be a time to discuss everyone's strengths, whether that is colouring, cutting or styling, to ensure the best treatment is delivered based on the clients' needs. Other team activities could be to run a competition, where the person who creates the best look of the month gets a gift card prize which could be motivating to staff.
Build a Social Media Following
Small local businesses can stand out on social media, especially for hairdressing businesses where consumers usually want to see results before committing. Ask your clients if you can take a before and after photo to post to Instagram and Facebook, to build trust with potential customers. Show a range of your services, with as many different hair types as possible to relate to more individuals.
Overall, to start a successful hairdressing business, you need to consider your marketing, customer base and design of your salon. Once the bases are covered, you have a target customer base and can gain trust with them both in-person and online, leading to more appointments and greater revenues.