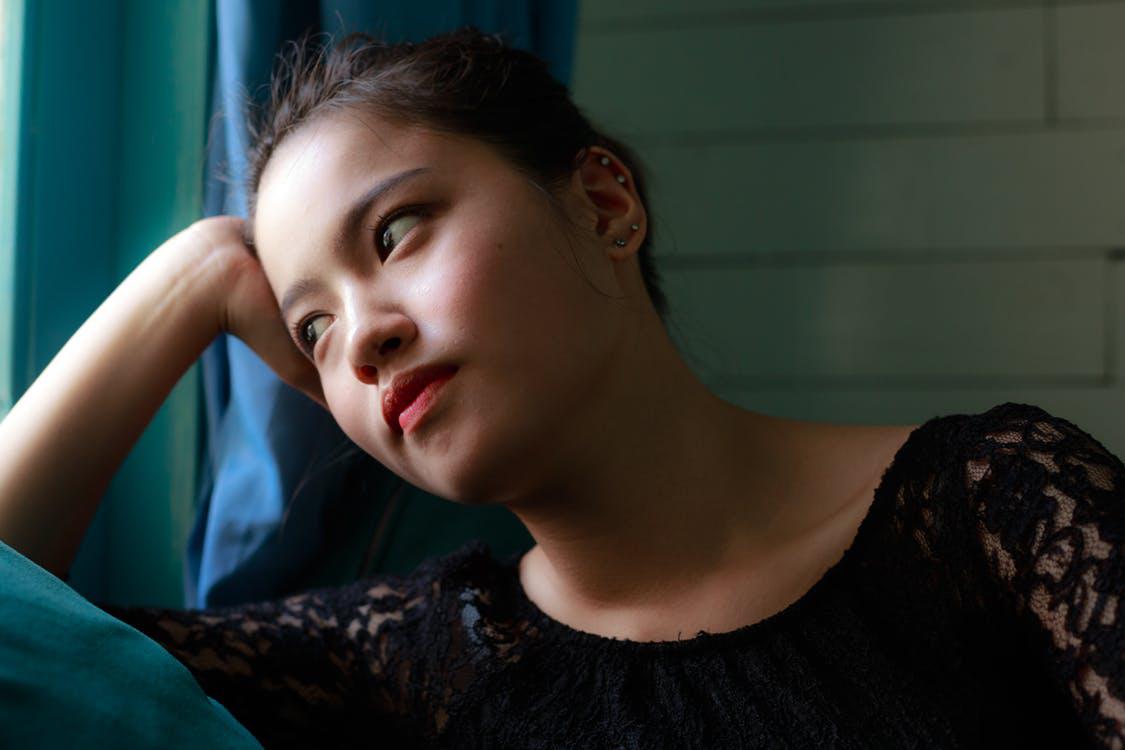 Lace tops are never out of fashion, you can wear them anytime, anywhere. If you think that they are only categorized for casual clothing then you're mistaken. Lace tops are perfect to pair with any type of stylish or casual bottoms. You can pair them with pure denim, fancy skirts, or formal pants. They are easy to style and go with everything you wear. You can get the Women's lace tops online and avail discounts on them.
To know what are the best styles you can carry with the lace top, here are ten simple ways to style your lace tops with other things you wear:
Apart from wearing it over a predictable sweater, wear it over light chambray. If you don't have any idea about chambray then they are fine light shaded fabrics. They are the finest and dense fabrics that are highly used. You can wear your lace top over chambray and give it a fancy new look. Though it's important to make sure that the chambray you are using goes well with the lace top you are wearing. Just keep the colors in mind and go with it.
NOTHING CAN GO WRONG WITH THE PRINTED PANTS
It might sound pretty obvious but printed pants go well with the lace tops. You can completely rock your entire look. Printed pants are always in fashion and they go well with everything you wear so why not lace tops. Because the lace tops are simple and kind of decent, they can easily dilute the fancy spark of the printed pants. Every girl has a pair of printed prints in her wardrobe, in case you haven't then you can also get them online.
WEAR IT WITH FRAYED DENIM SHORTS
Frayed denim shorts are comfortable and superfine to wear with anything. You can go out for brunch, lunch or even for a dinner by wearing the cool frayed denim shorts. They have that classy look that can go well with the lace tops. If you have plain or light-colored lace tops then you can simply wear them with your stylish frayed denim shorts. And, you can completely nail your whole look and head out more confidently. To give it a funky and cute outlook, you can even pair it with a cute floral headband and head to the beach parties.
TUCK IT IN ANY BRIGHT SKIRT
Embrace your feminine flair by wearing a plain lace top over a bright skirt. Do you even have any idea about how well the bright skirts go with lace tops? If you are heading out for a formal lunch, they are perfect apparel to go for. Even if you are heading out to have a meet-up with your friends, bright skirts are always in fashion. They are easy to pair with everything. All you need to do is tuck in your fancy lace into any bright skirt you have and nail the look every time you head out.
KEEP IT MINIMAL
By pairing your lace top with a fancy pair of shorts, you can completely keep it super classy and minimal. It will look simple and you can head out without wearing extra clothes. They are perfect apparel to nail the summer look. To give it a fancier look, just go with a simple braid or loose hair. Wear something in your hand and finish out the look with a pair of shoes. This look is very classy and it'll help you make a statement.
HIGH WAISTED PANTS
If you aren't obsessed with the classy high waisted pants then you are not properly following the fashion these days. High waisted pants are very trendy and they go well with any type of tops you wear. Though if you are pairing your high waisted pants with cropped lace top then they're just perfect to go with each other. You can even rock a semi-formal look with your high waisted pants and cute lace top. All you need to do is crop your top a little (only if you don't have a crop top) and wear it over your pants. Carry a cool handbag and finish out the look with bold heels or wedges.
GO SHEER
Have you ever seen the semi-formal looks that women carry all day? Now you can get the same look. Just pair your lace tops with fancy shorts and top it with a suede blazer or coat. Just nail the look with boots or high heels. You can also carry a cute clutch in your hand. This look is perfect for a fancy night out.
ADD COLLARS
Do you wonder why collars add more character? Collars are a part of fancy formal wear. Every time when you wear collars with your apparel, they make you look super fancy. Dark and bold collars are easy to match with any type of clothes you wear.
DRAMATIC SKIRT
Floral or more contrasting skirts with your lace tops go well with them. You can simply pair your lace tops with any bright or intense skirt that you may have.
FUNKY ACCESSORIES
Accessories including a handbag, cute headband or bracelets can make you look super cute. These small items make you look more beautiful and you can simply head out for meetings or lunches.
CONCLUSION
The better way to pair your lace top with anything is by following your instincts. You can simply follow the ideas mentioned above and nail your entire look before heading out. Adding a touch of sophistication to your ensemble is key to standing out in the crowd and will not only make you look beautiful but you'll feel confident as well.