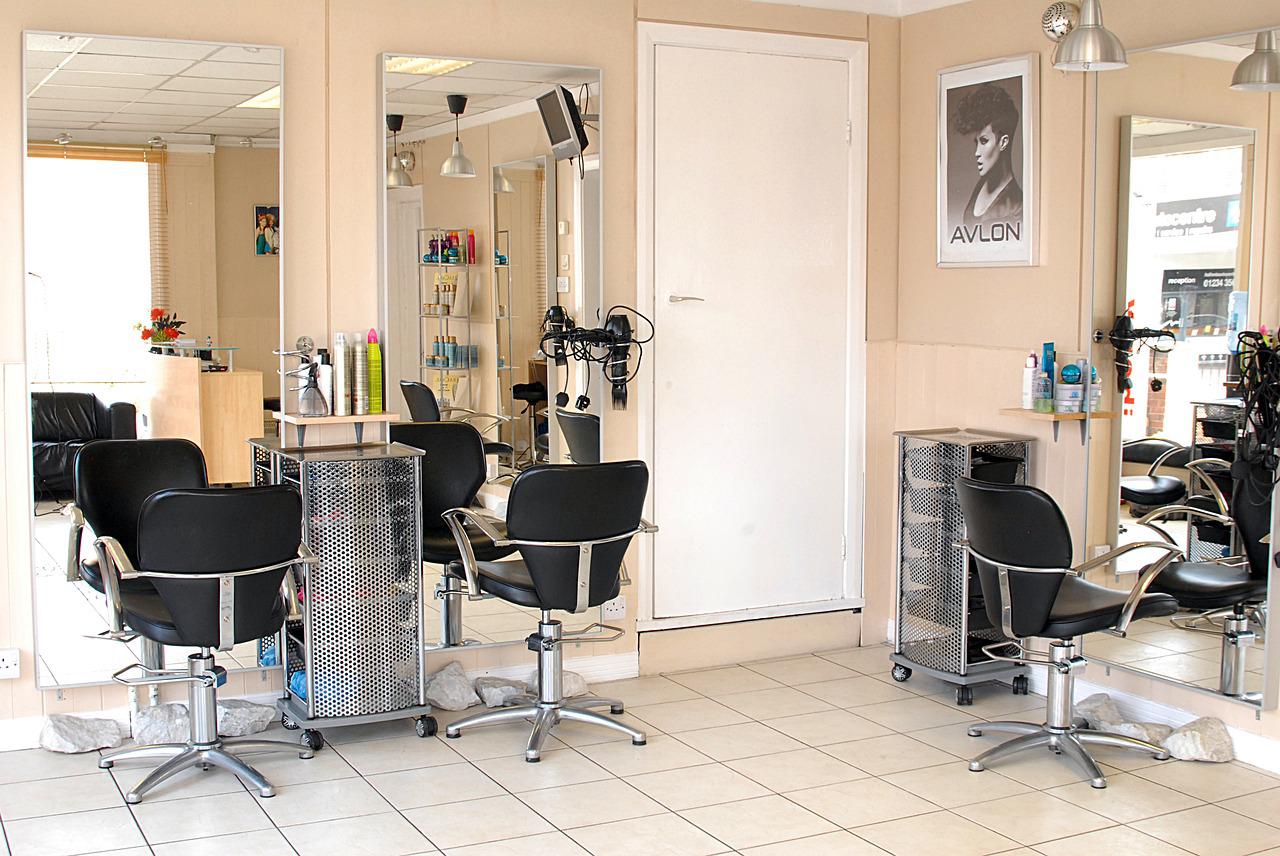 Setting up a salon from scratch needs your sweat and tears. This kind of startup first requires you to focus on finding the perfect location. Once you are done with this part, the most overwhelming process kicks in; that is your salon supplies. This is the utmost expense when launching your new salon. Creating a product inventory, in the beginning, can be helpful to get all the styling tools, beauty products, pieces of equipment for nail art, furniture and so much more without missing out on anything crucial. You can buy a variety of products in bulk as salon supplies wholesale or look for individual items to fulfill your requirements. To assist you throughout this operation, here are few important suggestions of supplies that should be on high priority for your setup:


Your Salon Furniture
Besides the admin counter and promotional product shelves mentioned above, you need loads of furniture for your hair and beauty services. You have to get top quality stuff which provides easement to you and your customer when using this furniture and lasts long so that you don't need to blow your pocket now and then. Listed down are the necessary furniture supplies for your salon.
Hairdresser Chair is one of the most important things you need to buy for your customers to sit on while getting their hair styled. You must ensure that it has an in-built footrest, it's mobile and adjustable, can be uplifted and down easily and is comfortable enough for you to style at various angles and for the customer to get the service at ease. Do get input from your hairstylist when buying the barber chairs because they'd be able to tell you their requirement better.

Styling Stations with island units or wall cabinets are vital for you to use as storage shelves and for your clients to see the end outcome of the treatment done.

Beauty Salon Trolleys is for you to cram in all the accessories you will need while treatment of clients. This way your accessories can be transferred from one place to another wherever needed and are kept safe. The look is also tidier because they have profiled drawers, tool holders and trays which are retractable.

Backwash Basins are must-haves in any salon that does hairdressing to wash out clients' hair before or after treatments.

Beauty Beds and Couches are important for you to perform treatments where clients have to lay down just like waxing, massages, facials, and eyebrow or lash treatments.

Sofas or Waiting Chairs in your reception area are also required for those who have to wait for their turn to be dealt with. Besides, you also need a chair for a receptionist to sit while working on a laptop or maintaining registers.
Hairstyling is one of the most asked services when setting up a brand new salon. The process involves a lot of steps beginning from washing and ending on styling with cutting and drying in between. This long process demands lots of supplies including:
Hair Styling Supplies comprising different types of scissors, blades, razors, spray bottles, clippers, rollers, and combs for detangling, brushes for blow-drying, finishing hair sprays, hair extensions, and paddings.

Hair Color Supplies involve aprons, mixing bowls, a variety of hair colors, peroxide and bleaches, spray bottles, gloves, towels, foils, and brushes.

Hair Care Supplies containing a wide range of shampoos, hair treatments, and conditioners, heat protecting sprays, gels, and mousses are a must for your supply cart.

Electric Hair Appliances like straighteners, hairdryer, curler, tongs, and wands are important for your clients.
3. Supplies for Other Services
Alongside hairstyling service, you can think of a substantial variety of treatments you can offer. It is significant to plan and get the required supplies along with trained staff to perform those treatments.
Hair Removal Treatment Supplies like various wax products, wax heater, wax strips, tweezers, thread, pre-wax moisturizers, post-wax moisturizers, pre-threading lotions, post-threading lotions, toners, spatula and cleaning supplies are all essential.

Manicure and Pedicure Supplies must contain footbath tub, scented oils, bath salts, foot scrubs, buffers, emery boards, nail clippers, cuticle nippers, callous removers, moisturizers, nail filers, nail polish removers, base coats, and nail paints.

Nail Art Supplies are demanded these days so this section needs a wide range of nail polishes, gel polishes, nail polish removers, nail filers, buffers, base coats, nail tips, and towels.

Eyebrow and Lash Supplies are required with tweezers, tinting brushes, tint developers, adhesives and a variety of lash sizes.

Uniforms and aprons for workers are also necessary to look organized and stay clean all the time.
Just like any other business, salons need an administration as well to look after the day to day happenings at the salon. This place needs the following essential items to let the system run smoothly and you don't need to be present all the time as an owner to monitor every little detail.
Information Desk is the counter which should have every supply it requires and must know its game because this is the first impression for a customer walking in so this got to compliment the all in all ambiance of the salon.

Laptop to enter the details of clients, make bookings, maintain a calendar, promote on social media platforms about your offerings and respond to customer queries online. This has to have systems in place by which you can ensure the safety of your customers' information and protected with passwords.

Landline or Mobile Phone for your clients to contact your salon for their queries and booking appointments.

Stationery including a business card holder, booking receipts, payment receipts, calculator, pen and pencils and POS system.

Promotional Products Shelves should be placed here right behind the information desk to display all retail products in an organized manner for the client to see and buy if they like.
Conclusion
This list might not end because you want to deliver outclass service to the clients at your salon. But the supplies mentioned above are your foremost priority which you can't compromise on. Make sure you keep all the supplies organized and clean for you to use over and over with flooding customers at your salon. Although you are a start-up, just commencing your services, yet your customer will expect the best services. They are paying you for the services you are offering, you better deliver the finest of your expertise. But this process of selecting a long list of supplies and doing it systematically can be compelling.