Written by

Cara Barilla; Educational Columnist and journalist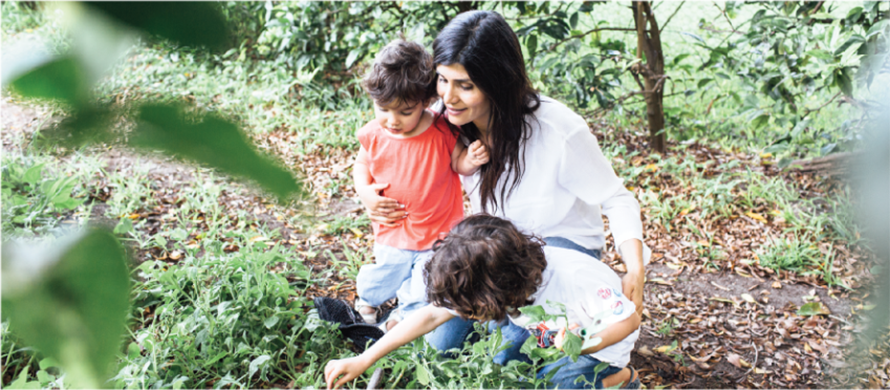 The foundation of good inner and outer health & mindfulness has been illustrated via one pure clinic amid the leafy bayside districts of Sydney's east side of Rosebay. The Portrayal of the True Australian health & well-living brings back real ingredients and exciting, easy to create methods. The very talented Mandy Sacher of Sydney has not only delivered and executed high levels of success in her clients through presentation, modelling good healthy living & key fundamentals of positive habits will completely change your family unit as you follow this unique master made steps in her new book to create ingenious meals for long-term better quality living.  
In today's society we are constantly being surrounded by alluring advertisements to consume fast foods, junk-food and all things toxic. After over 22 years of researching positive child nutrition in her role as a Paediatric Nutritionist and SOS Feeding Consultant; She has worked strategies for the fussy eater, the over indulging eater and everyone in between; Ms Mandy Sacher has not only developed new methodologies which is a creative breakthrough for simple living, but breaking the bad habits to optimize successful development to establish clean "lifelong eating behaviours".
This year Ms Sacher reveals her secret methods via a healthy guided based recipe book. Cultures and communities all around Australia can come together to her tranquil Rosebay clinic to absorb and celebrate her continuous endeavor as a philanthropic educationalist, ambassador, icon and humble mother which has truly been a trademark of what Sydney culture is commending. Liberation from toxic consumption, maintaining balance of the human structure, comprising the consciousness of good life setting, health-based steps, clean livelihood and mindfulness has been clearly rejoiced this month through the release of her new educational nutritional guided Cookbook & Courses open to all families of all walks of life.
"Wholesome Child"  A complete nutrition guide and cookbook provides unique plans to lead all people in the kitchen and household whether you are a professional, man, woman and all everyday families to unlock their true potential via self-belief, persistence with maintaining healthy life choices,  awareness, and inspiration. Not only does the founder create tasty meals via quality "real" ingredients; she also takes the extra step to initiate awareness and knowledge in what to look out for when shopping in your local grocery store. From food labels, Symbol terminology, meaning behind fussy eating and true reason for the market; Ms Sacher takes that extra step of effort to educate in detail the use of clear perception, knowledge and untainted mindfulness for real human consumption.
The Enlightened families of Australia will be left feeling rejuvenated once being purified to good consumption methods; as they take hold of the accurate practices to use in their own kitchen. The knowledge and wisdom of Miss Sacher has been translated into newly improved workshops and courses which will wholely transform people into more fulfilling lives than ever before.
After reading this book I feel this needs to be a prized piece in every Australian Kitchen.
For more information and to purchase this truly resourceful book, a place in a course for a Son, Daughter, Mother, Father, Grandparent, Friend or Yourself contact www.wholesomechild.com.au