Written by

Tess Sanders Lazarus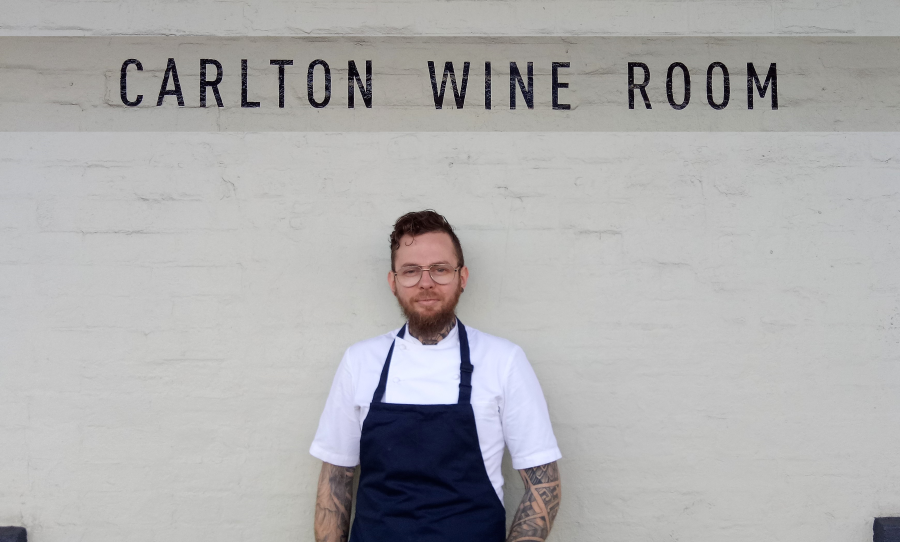 One of Melbourne's leading wine bars, the Carlton Wine Room, has announced the arrival of its new head chef, Chris Haydon.
Formally of Saint Crispin and key in seeing the Smith Street eatery achieve its two hat rating, Haydon has taken over the helm at the Carlton Wine Room and is looking forward to stamping his unique style on the establishment.
"We are excited to welcome Chris to the Carlton Wine Room," joint owner Dom Zanellini said today.
"Chris has already achieved significant recognition for his creative and energetic style. 
"Fiona and I bought the Carlton Wine Room with the vision of seeing it become Melbourne's favourite wine bar, but also one of Melbourne's leading dining establishments and the appointment of Chris Haydon as our head chef will enable us to achieve this."
"I'm excited to be heading up the kitchen at the Carlton Wine Room.  I have been given free rein to run a dynamic operation, introduce my own style and create dishes which bring produce to life through taste, texture and inventiveness.
"Already we're creating individual dishes which change every week.   We're bringing seasonal ingredients together in a dynamic way to create a fresh and ever changing menu.
"I have been working in a kitchen since I was 15 years old and I love it.  
"Working with food is a form of self expression for me.  I get great satisfaction out of experimenting with food to create new and amazing tastes and experiences. 
"Provenance is really important to me.  All of the produce I use has been personally sourced and selected by me.   I focus on getting the best ingredients possible from the best local suppliers.  This way I ensure I'm working with the best quality produce available.
"I'm also very disciplined in my approach.  I learned this from a young age doing my apprenticeship in the busy kitchen of Shu in Belfast, Northern Ireland with head chef Brian McCann.   Every component of a dish must be perfect and it must taste good.  
"Heading up a kitchen involves long hours, but for me, it isn't work, it's my passion.   I get great joy and energy from creating brilliant food.
"From the moment I wake, I am already thinking about what I am going to create that day.   My phone doesn't stop.  Through the night and into the early hours of the morning, my suppliers will already be letting me know what type of produce I have coming in to the kitchen for me to work with that day.
"Creating the best food can only be achieved when you are working with the best ingredients.
"I am loving my new role at the Carlton Wine Room.  Having total control to head up and create a menu with an ever changing range of dishes is exciting.    The unique nature of the establishment lends itself to my individual style and energy."
Carlton Wine Room opens for lunch Thursday to Saturday and dinner Wednesday to Saturday.