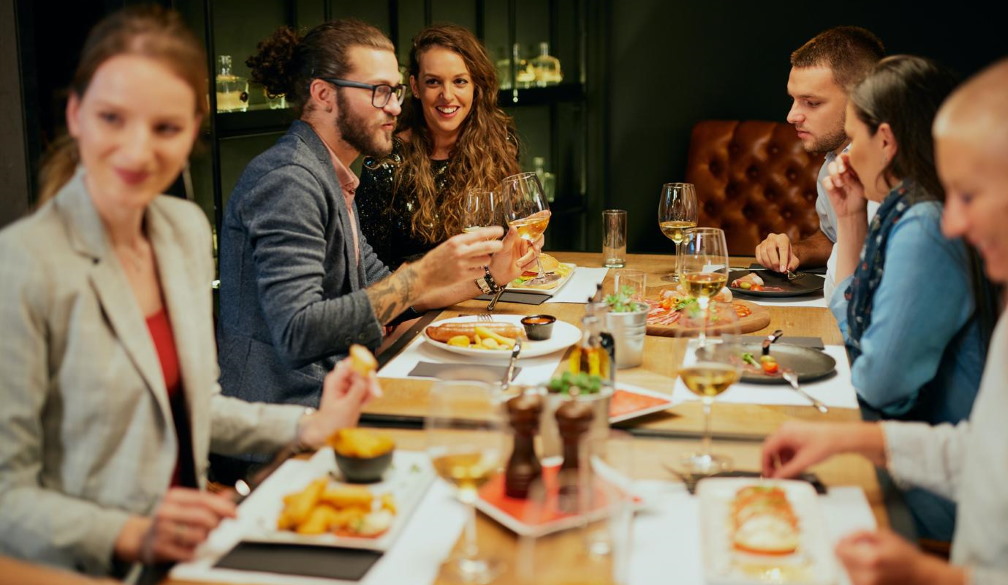 If you're a food lover, you probably know that any great travel experience is definitely not complete without the perfect food experience. Menai is a beautiful travel destination with a lot to offer in terms of sights and sounds. And when it comes to excellent dishes, it's time to move to Menai, as this destination is a traveller's dream. So, if you want to have the best food experience in Menai, these are the top five restaurants you need to visit.
Rocksalt Restaurant
Rocksalt Restaurant allows you to enjoy the different flavours that Menai has to offer. Your taste buds will have the experience of a lifetime after trying this from the classy and contemporary restaurant's range of delicious meals, with top-quality service. You can start your day with tea sandwiches, scones and the perfect cup of tea. You can also enjoy exotic meals like barramundi fillet, lamb shoulder, duck breasts, and other tasty meals for your lunch.
Rocksalt Restaurant is located at 72-80 Allison Cres Shop 1, Menai, New South Wales 2234 Australia
Rocksalt Tapas & Bar
If you love the feel of a small and private location with the perfect combination of food and drinks, then Rocksalt Tapas & Bar or 3 Doors Down is where you should go. We have already mentioned the Rocksalt Restaurant and its variety of meals, but the Tapas & Bar is another excellent option for your night-out fun with great food and a good atmosphere. Any lover of a tapas-style atmosphere will appreciate this place. Plus, it is the ideal location for the best night out, with a lovely ambience to just chill out with friends or spend quality time alone. Just like the Rocksalt Restaurant, you can also find excellent vegan and vegetarian options here.
Rocksalt Tapas & Bar is located at 72-80 Allison Cres Shop 11, Menai, New South Wales 2234 Australia
Oliva Mediterranean Restaurant
Oliva Mediterranean Restaurant will offer you one of the best options in all your Mediterranean, Greek, Italian, and Australian cuisines. You have a wide range of appetisers, salads, pasta, homemade gnocchi, risotto, chicken and meat options, seafood, sides, desserts, vegetarian and vegan options to choose from. The restaurant also has a kids menu with options ranging from homemade nuggets to grilled chicken. No matter what your eating delight is, this is a restaurant you want to visit.
Oliva Mediterranean Restaurant is located at 10/72-80 Allison Crescent, Menai, New South Wales 2234 Australia
Copperpot Indian Restaurant
Just like its name suggests, Copperpot Indian Restaurant gives you the chance to enjoy some Indian and Indian-themed dishes like no other place. The ambience is fantastic, the food is excellent, and the staff will make every minute worth your time. From rice to Tandoori specials and different Indian main courses, you can treat yourself to chicken, prawns, lamb, goat curry, and various types of unique Indian-style dishes. If you're a vegetarian, you can also select from a wide range of veggie-based and seafood dishes. You can also wash down your meals with delicious drinks. Oh! And the desserts are exceptional.
Copperpot Indian Restaurant is located at 10/72-80 Allison Crescent, Menai, New South Wales 2234 Australia
Cafe Vostro
And last but not least, we have the Café Vostro which offers modern Australian and Mediterranean cuisines in a very relaxed environment. From a seasonal breakfast menu to rustic lunch, everything dish in this restaurant is sure to whip up your appetite and satisfy your cravings. What will you find? The options are almost endless, with excellent service from friendly staff.
Café Vostro is located at 152 Allison Cres, Menai, New South Wales 2234 Australia
So, if you're ready for the best food experience in Menai, don't hesitate to try any of the five options listed in this article. We're most confident you'll thank us later!