Written by

News Feature Team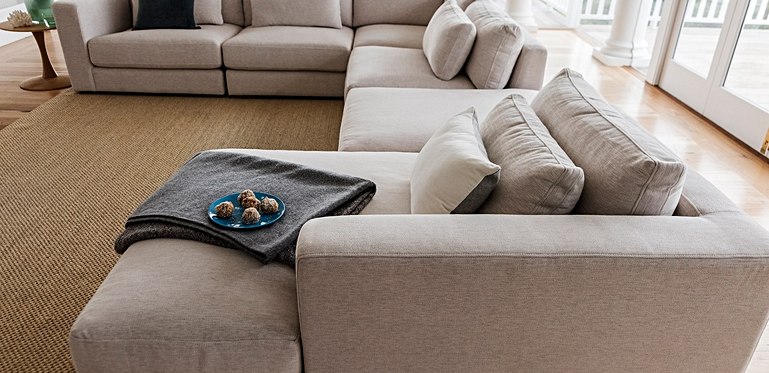 At the end of a long day, there is nothing like putting your feet up.


What better way to do that, than in a stylish recliner?
With so many different styles and designs on the market, there are some important features to consider before you invest in the right recliner.
Comfort
When choosing furniture, comfort should always be a consideration - but this is never more important than when you are choosing a recliner, because comfort is the whole point.
A comfortable recliner is one that provides good support for your shoulders and your back in all seating and reclining positions - sitting up, as well as reclining.
It is vital to make sure that recliners are not only comfortable in every sitting position, you need to also make sure it is comfortable for everything you intend to use the chair for, like watching TV or reading.


Neck support is a very important element of recliner comfort, and adequate neck support depends on the shape and position of headrests.


Testing different recliners - which means sitting and reclining in different types - is a vital part of choosing the best and most comfortable model.
Size
It is important to take several different size considerations into account when shopping for a recliner.


Your recliner needs to be big enough for the space it is intended to be used in, and in this sense it is especially important to ensure that it is big enough when it is laid back in reclining position.


A piece of furniture that fits your house or room perfectly in an upright position may not do so whilst you are reclining, so it is important to consider room dimensions, as well as room functions.


If your recliner is intended for a high traffic part of your home, it is very important to consider the size of both the room and the chair, as to not block the space when you are in a reclining posture.
Style
Recliners come in a variety of sizes, shapes and styles.


Which features are most appealing will depend on their purpose and who will be using them.


For instance, single-seater recliners suit some people's requirements better than others, who may prefer something like a 3-seater with two reclining segments.


Some recliners have electric motion reclining mechanisms, whereas others recline with standard motion, and simply slide into a reclining posture with the press of a button.


The convenience of electric motion is of great benefit to some people, but far less worthwhile for others.


Plush offer a range of extremely high quality recliners in a many different styles, to suit a range of different tastes, needs and budgets.


All Plush pieces come with a 10 year Peace of Mind Warranty which assures quality and durability.


Plush showrooms have examples of many different pieces to help you find the perfect recliner.