Written by

Sarah Williams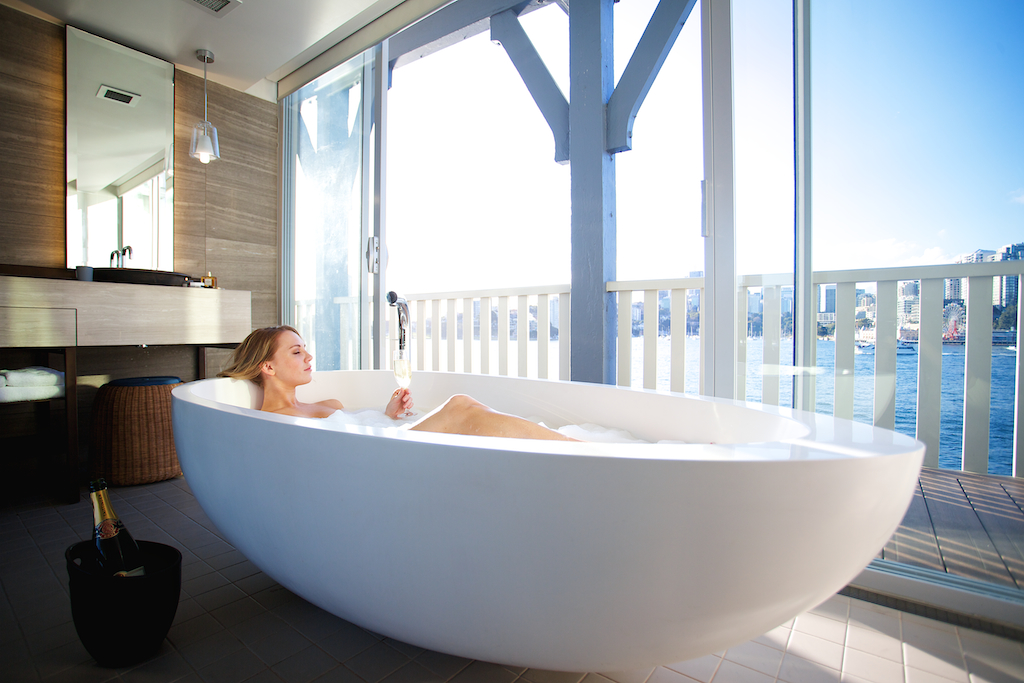 We use water in so many different applications throughout our day. Having running water in the home is a modern comfort that is hard to imagine living without.
In fact, the average Australian uses between 100 - 800 litres of water every day! Chances are, that means at some point your home is going to have a water-related issue.
We've put together a guide to help you identify the signs of when it is time to hire a plumber. Read on to find out!
Dripping Faucets
Dripping faucets may not seem like a serious issue but they are. Since they don't interfere with everyday life, many people end up ignoring their dripping faucets. You shouldn't though, as it can be a sign of a much bigger problem. Also, it wastes water!
High water pressure can cause your faucets to drip even when closed. If the water pressure is too high, it could cause damage to your plumbing. It may also be an issue with the valve for that fixture, which will need replacing in order to form a tight seal.
Odd Smells
If you notice bad smells, this could be signs of a serious issue.
Sewage smells can be caused by a variety of issues and all of them should be handled by professionals. It could be that your drain pipe is not ventilated well or clogged. A broken vent or sewer pipe under your house could also be the problem. This can lead to problems with your foundation if left untreated.
Heavy rainstorms can also cause sewage to back up, coming up out of basement drains or even sink drains. Backups can cause water damage to your property and you should not wait to deal with it. If you have a septic tank, a sewage smell could be a sign of problems with either a leaking tank or backups from a clogged septic line.
If you notice a rotten-egg smell near your oven or dryer, you may have a gas leak. If so, you should immediately leave the house and call your utility company. Natural gas leaks can cause explosions and should be handled immediately by professionals.
Slow Draining
If your sink or shower drains aren't draining as fast as they used to, you may have a clog or other issue. Sometimes, you can treat small clogs by plunging or over the counter drain-clearing chemicals.
However, if a simple treatment does not work, don't keep trying. Repeated attempts to plunge or use chemicals could result in damage. If the clog doesn't clear easily, you should call a professional plumber and have them come out and assess the problem.
Weird Sounds
If you hear a gurgling sound coming from your drain, this could be one of the earliest signs of a clog or other problem. If the sound comes from your toilet when it is not in use, you probably have a sewage backup and you should call a plumber right away.
If you hear gurgling sounds while running the washing machine, dishwasher, or shower, you should immediately stop using them as to not cause a sewage backup into your home. Better to prevent the issue than deal with damage and filing a water damage insurance claim that may not even cover sewage backups!
Knocking pipes may be another issue that you hear. If you hear noise from your pipes when the dishwasher or washing machine starts, you may be hearing "water hammer." Water hammer is the term for the pressure surge caused by the water quickly stopping or changing direction.
This surge can cause the pipes to vibrate if they don't have the proper release mechanisms installed. Over time, this vibration can cause your pipes to come loose from their mounting, and even rupture. So if you hear this sound, you should contact a plumber like Poole & Co. Plumbing. Click here for more information about their services.
Knocking sounds can also be caused by high water pressure or loose valves. So any time you hear strange sounds from your plumbing, you should have a service tech out to inspect them.
Low Water Pressure
Occasionally, a dirty sink aerator causes low flow in your sink. If you remove and clean the aerator and still don't have adequate flow, then there may be a deeper issue.
For shower heads, sometimes hard water and mineral deposits can clog the small openings leading to a lower flow. Soaking the head in a bag of vinegar can sometimes clear the issue, but if it persists, it may be something other than the shower head itself.
Low water pressure can result from clogged pipes, a broken water regulator, or even broken or leaking pipes. If you have tried the simple fixes above and haven't had any luck, it is time to call a plumber.
Colored Water
Water coming out of your faucets and shower should be clear. If the water is colored when you first turn on the water, this is a sign that you may have rusty pipes or other corrosion happening. You should not ignore this sign as it will quickly become a leaky or burst pipe.
Toilet Issues
If your toilet is overflowing and you have tried plunging and chemical treatments, contact a plumber. If all your toilets seem to be acting strange, it could be a deeper issue than just a problem with the toilet units themselves, and it should be inspected by a professional.
Hot Water Heater Problems
It is normal in some cases to run out of hot water after using it for a while. Though if you seem to always be running out of hot water, you may not have a big enough tank.
If you have no hot water as soon as you turn the water on, you could have an issue with your hot water heater. Leaks or pilot light failure could be the problem, or it could be something even more serious.
If you notice that your hot water heater is "sweating" this could be a sign of a small leak. These can quickly turn into larger issues, so get your hot water heater looked at right away if you are experiencing any of them!
Renovation
If you're looking to do some home renovating, like adding a second bathroom, you'll want to contact a plumber to make sure you get all your water hookups and fixtures ready to go!
Hire a Plumber Today!
If you are experiencing any of those signs, it's time to hire a plumber! Don't wait until things get worse before giving someone a call, you'll save yourself a lot of money and headache in the long run. Click here if you are looking for a Plumber in Parramatta.
If you liked this article, be sure to check out some of our other great home-related tips!