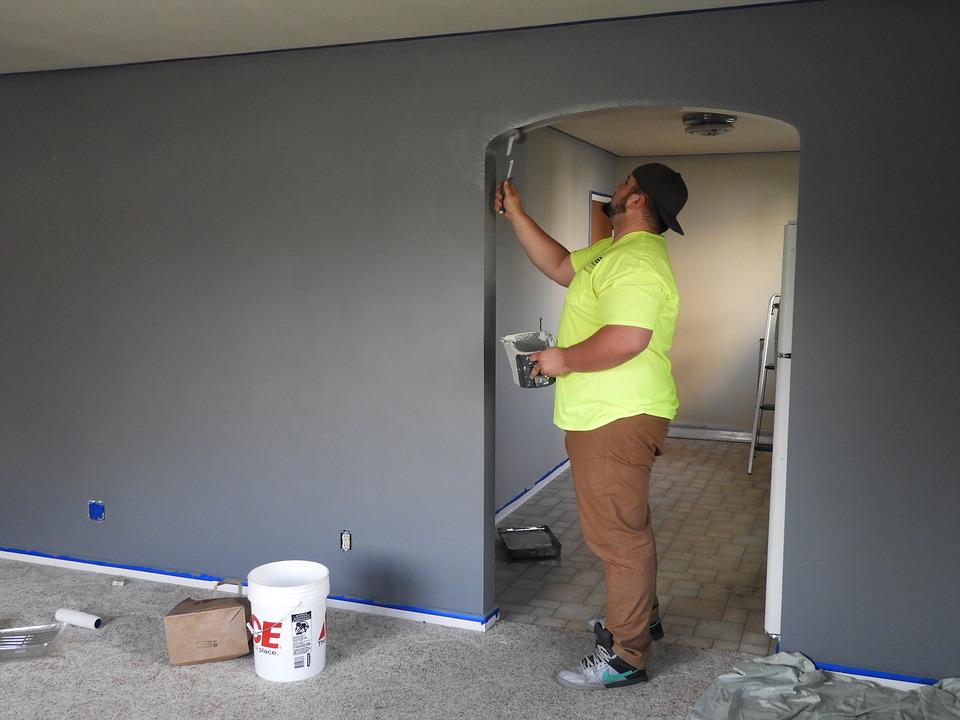 If you are thinking of selling your first home, there are a few things you can do to maximise your profit, such as simple home improvements that can help to make your house look a little better for prospective buyers.
Discover our guide on these 7 home improvements that can actually boost your home's value.


7 Home improvements to try


Did you know that 1 in 6 Australians are not happy with their homes? This statistic is pretty shocking when you consider the fact that Australia has more home improvement stores per million of its population than both the United States and the United Kingdom.
If there is something about your home that you don't like, or you want to increase your home's value, then here is what you need to do.
Freshen up your walls
A great way to improve your home is by giving it a fresh lining of paint on the walls. If you are trying to sell your home, make sure your colour scheme is simple. Opt for beige or whites as this will be more appealing for home buyers.
Upgrade your kitchen
Dirt, grime, and dust get everywhere and sometimes no matter how hard you clean your kitchen, some of the dirt won't go away. Upgrading your kitchen doesn't have to be extortionate, however it can greatly improve your home's value.
Upgrade your garden
Even something as simple as adding a few plants and mowing the lawn can greatly improve the value of your home. The nicer it looks, the more money you can make from it. So spend some time in the garden and make it look pretty and well maintained.
Deep clean your home
Treat your house to a deep clean, no prospective buyer wants to look around a house that is cluttered and dirty. Ensure your house is clean when you are having house viewings, as this could help to sell your house quicker.
Install new flooring
Another great way to improve your home's value is by installing new flooring. When floorboards haven't been renewed for a few years they can become damaged and look shabby. New flooring or new carpets can be fairly cheap to buy and install and can add a lot of value to your home.
Upgrade your bathroom
A spokesperson from SWEETESTHOME said, "A simple upgrade of your bathroom can help to increase the value of your house by a couple thousand dollars. Make sure you choose a suite that is fit for purpose and matches your bathroom's colour scheme."
If you don't want to upgrade your entire bathroom, you might consider upgrading the tiles, counters, and/or repainting your bathroom.
Re-invent your exterior
The front of the house is the first thing prospective buyers will see of your house, so make sure that it looks clean and smart. You could try to re-invent your house's exterior by painting it, or getting new pebble dashing added.
You could also consider re-roofing your home, so that the roof looks new and well looked after.
As you can see, even the most simplest of home improvements can make a huge difference to a space, so get cracking with some of our tips and see if you can improve your home and increase your house's value before you sell.