Excavators are very common machines in civil engineering, as they are one of the highly used equipment during construction. These types of machines are very strong and can carry out
many different tasks
and this versatility makes them ideal equipment for all home improvement companies.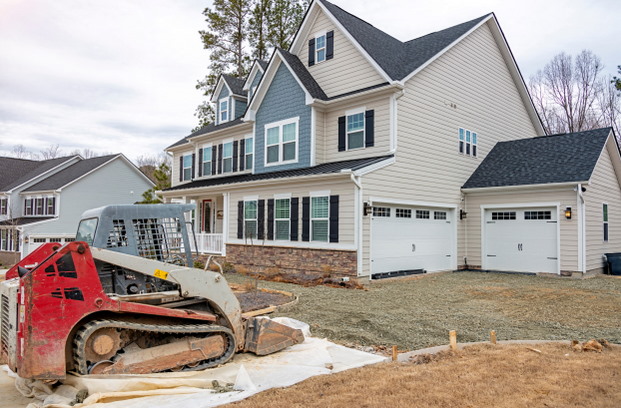 This common heavy equipment consists of a dipper, bucket, cap, and a boom and is very essential for a lot of projects that are not limited to a construction site. Excavators come in different sizes and shapes and for safety, they should only be operated by trained personnel. 
Here is why every home improvement company should not ignore the excavator for sale advertisement. 
1. Excavators Can Be Used for Digging
These machines are also known as diggers because they can be used to dig holes, trenches, and foundations. Digging is one of the excavator's primary purposes. Whether you need to build a swimming pool, expand the garage, dig trenches for pipes or landscaping, an excavator will make the job easier and faster than digging by hand. However, using these machines requires knowledge and skill to be able to maximise efficiency, safety, and productivity.
2. Demolishing Structures
Whether you need to demolish the shed or take down a wall, using an excavator will get the job done effortlessly and save you a lot of time too. Mini excavators can fit into tight spaces and get around small areas with ease without causing any damage to the entire property. Using an excavator for home improvement projects will save you the time that you could have otherwise spent in using hand-powered tools and get the job done pretty fast.
3. Clearing the Land
If you want to put up another building, a swimming pool, or just want to free up an area in your home for a garden where there are trees on the site, then the best machine to have is an excavator.
This machine can selectively remove all the unwanted materials from the site while still preserving the land, if you wanted to have a garden on the site per se. You will have an easy time preparing the site for the home improvement project if you are using this machine. It can also be used to clean up the compound after the project.
4. Heavy Lifting
Mini excavators are not only used to dig or clear land, but they can also be used to lift heavy items too. These machines have been used in lifting operations for a few years now and there is no better method available. Whether you want to move a load, a machine safely without wasting time, energy, and money, then mini excavators are the way to go. You should also understand this machines' lifting capacity so that you can prevent any injuries, losses or downtime.
Advantages of Excavators
Here are more reasons why you need to get an excavator for your company:
They can work in very small spaces

Excavators are easy to use and control

They can work on all types of terrain

They are also very affordable to rent if you are not able to buy one when you need it
Mini Excavators Are a Must-Have for Home Improvement Companies
Excavators are multi-purpose machines that can prove to be a real asset to any home improvement company.
They are very useful and as you can see, they can perform more than just one task making them real value for money. Excavators are also efficient, flexible, and versatile.
Remember, just like any other machine, they need proper maintenance too and should only be operated by trained and licensed operators so that you can get the best out of them and also so that you can avoid accidents.