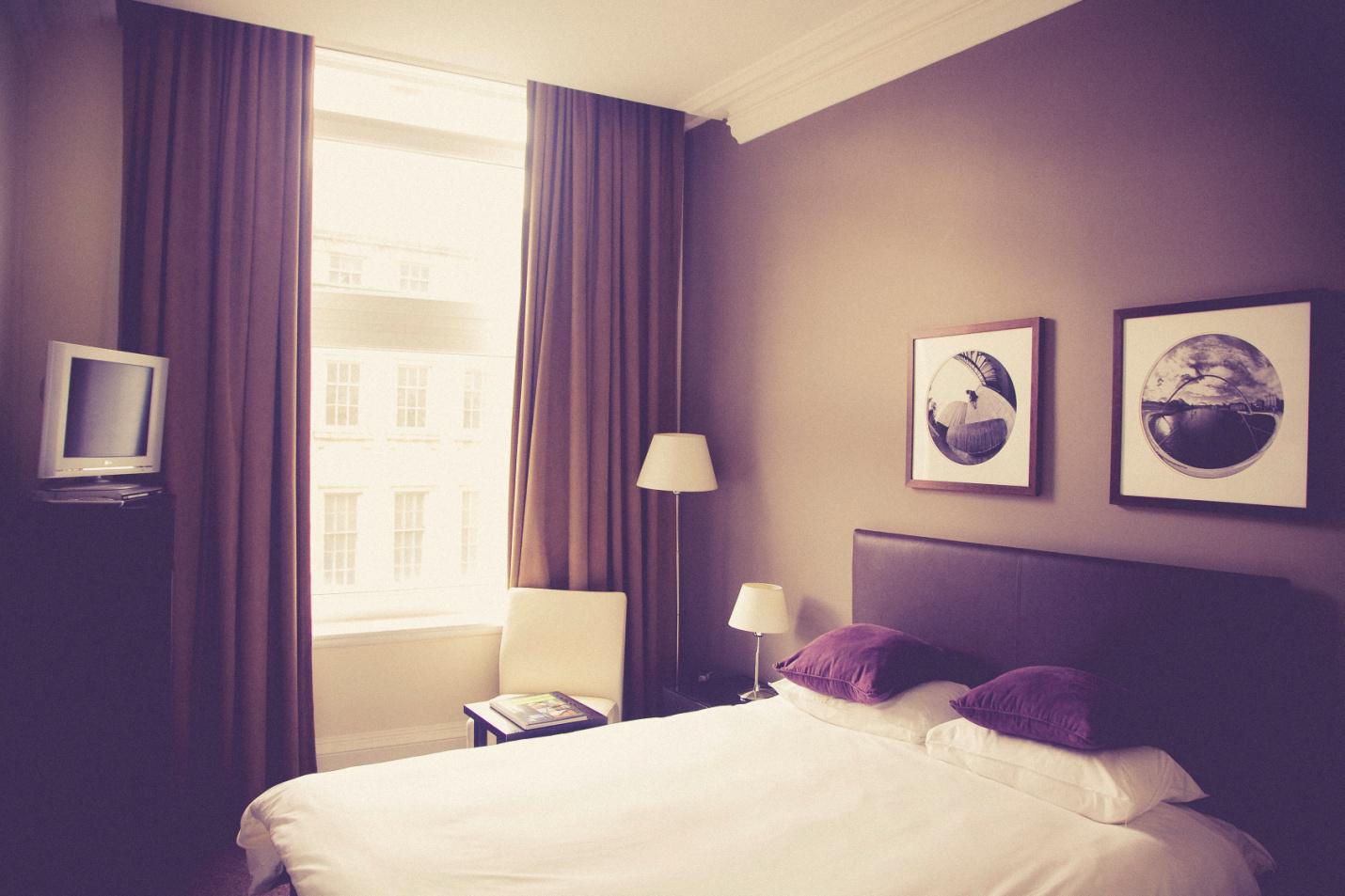 When it comes to our rooms, we want it to be the safest and most private place in the house. It is the place where we can get away from all the stress in your life, relax and be comfortable.
A person's bedroom is their sanctuary, and privacy is one of its most important elements. You want to feel secure and away from the prying eyes of your neighbors and people who happen to be passing by your house. You want to be tucked away inside your room knowing it is a place that is all yours.
Today, we will share with you some tips and suggestions on how you can add more privacy in your room:
Double Glaze Your Windows
Double glazing your windows provides you with more privacy. It can block up to 80% of the noise coming into your room from outside. You will no longer hear the noise from the busy street outside or the sound of your neighbors when you have double glazed your windows. Also, the thicker the glaze, the more difficult it is for people to peek inside your room from the outside. You can search for double glazed windows Adelaide to get an idea of the options available and the benefits these windows offer.
Install Locks On your Room and Drawers
Installing locks on your drawers is important in keeping your belongings safe and secure. Leaving your room and drawers unlocked could easily result in someone taking out your private items from your drawers. Therefore, it is always a good idea to keep your room and drawers locked and have the keys with you at all times to avoid any kind of important documents or items being stolen from your room.
"Do Not Disturb" Sign
Tired of your family members barging in just when you are about to doze off for your afternoon nap? Putting up a 'do not disturb' sign on the doorknob outside your room is one great way to ensure more privacy inside your room. It is something that will let other people in the house know that you don't want to be disturbed at a particular time and entry is not allowed in your room. People will also refrain from knocking on your door when you put up this sign.
Install Window Blinds
Installing window blinds inside your room will not only increase your privacy but also add to the aesthetics of your room. However, do take note of the fact that not all blinds are made equal, with some providing more privacy than others. Ranging from ultra-dark aluminum blinds to simple window shutters, you can choose whichever option makes you feel protected from prying eyes from outside and also adds beauty to your room. The thicker the blinds or curtains, the more privacy you will get inside your room.
Get Your Windows Frosted
If you want to increase the privacy of your room, you could also consider getting your windows frosted. This will limit the light coming in from outside and give you a partial view of the outside. It would also be difficult for passers-by to see inside your room as frosting limits the amount of view the outsider gets. Moreover, frosting your windows helps in keeping your room naturally cool and protected from sunlight.
Install Window Tints
Tinting your windows is another way to increase the level of privacy inside your room. Ranging from very thick film to one-way tints, you have several options to choose from. Thick tints don't allow anyone to peek inside your room but at the same time, they usually don't allow you to see outside your window either. One-way tints are better in this regard as they give you a view of the outside but outsiders can't see what is going on inside your room.
Add some greenery
If your room is on the ground floor of your home, adding bushes and small trees outside your windows will obscure people's view and not allow them to peek inside your room. Not only will it increase privacy but also add a pleasureful aesthetic to your room by improving the view outside.
Use A Smart Lock
Installing a smart lock on your door can be a useful addition to your room. They protect your privacy by giving you every update of who and when someone has tried to access your room. Smart locks are usually connected to a mobile app that you can use to monitor activity. They are available in a variety of price ranges, depending on the features they offer. You can choose one that is suitable for you and your budget.
The Final Word
Privacy is the right of every human being and it should always be respected. Your room is your sanctuary and protecting its privacy should be your top priority. Whether you do this by installing blinds or tints to avoid people from peeking inside or using double glazing on your windows to soundproof your room is all a matter of personal preference. However, it is something that needs to be done so that you can study, sleep or work in peace, without being bothered by any outside noise. Implement the tips mentioned in this article and you are sure to increase the comfort and privacy of your room.