Written by

News Feature Team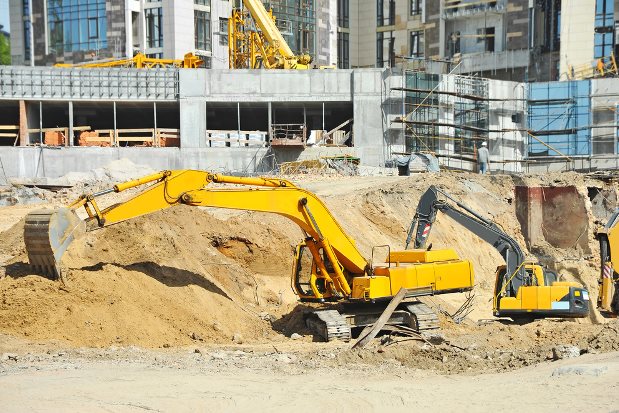 The construction industry is experiencing a huge amount of growth in Australia and around the world, as we struggle to keep up with an ever-increasing population and urban growth and development. This means there are a great number of people who are employed in the construction industry and who rely on it for their income.
Then there are the huge numbers of people who need homes, and without a functioning construction industry we're all in a whole lot of trouble! Working in the construction industry sees an ongoing struggle to manage the deadlines, contracts, and budgets in place, while at the same time ensuring that employees, contractors and clients are all in the know about the necessary things.
While our construction industry is doing very whole on the whole, the fact is that there are a number of problems, variously associated with things like fast growth and infrastructure. Things that may have worked well in the past no longer do the job they should because the growth is too huge to sustain, while technology has been growing in importance and making the construction industry easier to manage. We'd like to take a look at four construction problems that can be solved with technology in the hopes that it makes your life a whole lot easier.
Payments and scheduling in the cloud
Often the biggest headache of a project manager or site manager is ensuring that the payments are made on time, to the right people. Having a technologically advanced progress payment schedule has made the lives of construction workers and businesses everywhere a whole lot easier. Using a system where all of the information about payments and projects is kept in the cloud works to ensure that people know where their money is at any given time, and can submit for payments and submit claims when they need to. No more chasing up paper trails, no more hectic and busy spreadsheets; one of the biggest areas of advancements is definitely payments and scheduling in the cloud.
Cloud-based project tools
In a construction company there are a lot of people who are all responsible for the outcome of a project. As such, the technology for monitoring and measuring a project needs to be something that everyone can use, quickly and easily. You don't want one project manager who is responsible for the process - you want an adaptive and flexible solution in place where people can track the project and update based on developments.
This kind of cloud-based software requires that all team members are involved and communicating about tasks, deadlines, documents, issues and anything else that it critical to the success of your project. Traditionally it was a concern to have infrastructure of an internal nature integrated to an external cloud provider, but there are multiple security measures in place on today's web that allows for people to feel confident about cloud-based communication. The key to choosing a cloud-based project tool is ensuring that it is simple enough for everyone to use, and functional enough so that people actually use it for its designed purpose.

Online meetings
Often one of the biggest time sucks and money wasters is people coordinating meetings and meeting in person. Thanks to online project management tools and online meeting platforms it's possible for you to 'meet' with the team and enjoy the freedom of having all of your documents and resources available and shared beforehand. When you have key project managers and member who are separated by geography it ensures faster resolution of problems and better management overall.
Document sharing online
When you have a company where there are a lot of documents flying around you need to ensure that the most up to date version is the one you're sending. With file sharing tools aplenty, it's now possible to grant access, to give documents, to share designs and update information quickly and easily.
We hope you manage to save some time and money in your construction project with some of these technological hacks.