Written by

Tess Sanders Lazarus
Up until now, service reviews for businesses have been the domain of consumers. But all of that is about to change. A new App has launched in Australia and it is set to disrupt the business sector in a good way.
Pocketbiz is a new App that provides a digital marketplace for businesses to connect with each other. Businesses needing services can connect with Service Providers using Pocketbiz. Service Providers can be businesses, start-ups, entrepreneurs or industry professionals wanting to offer services for additional income. Businesses are then able to review each other. Created by Bernice Ly, a respected IT expert who has already started her own successful business in digital technologies, the App comprises a website and application for mobile devices and is expected to achieve significant take up in Australia.
"It's been a long road getting here, but I am very excited for Pocketbiz to enter the market," Ms Ly said today.
"The Australian business sector desperately needs an App like Pocketbiz to easily and conveniently connect businesses with Service Providers. It will also enable business owners and entrepreneurs to meet other like-minded individuals and collaborate together to innovate and grow business.
"One of the most important and interesting elements of Pocketbiz is that businesses will be able to review each other. This means, Pocketbiz will offer businesses the means to deal with trusted businesses with a great track record.
"Pocketbiz is extremely easy to use. By simply posting a Gig, businesses generate responses from interested Service Providers. Pocketbiz then sends through a list of applicants that have applied and responded to the advertisement.
"Pocketbiz will make life easier for businesses to access and purchase services and it will also help Service Providers to generate increased income.
"The App is a win-win for all businesses and Service Providers and will include a broad range of service categories including accounting, HR, training, advertising, business planning and coaching, just to mention a few.
"It's been a lot of long hours but now Pocketbiz is available via the web, iOS and Android and I couldn't be more thrilled.
"Australian businesses and Service Providers are already registering with PocketBiz to provide services to businesses across the country.
"Registration is free and the App also includes the ability for users to provide reviews for business services.
"As the user community grows, we will look to roll the App out to other countries to broaden the opportunities available for Australian businesses and Service Providers."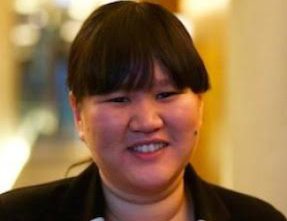 Bernice Ly