Written by

Gruntify's Founder and technology expert Igor Stjepanovic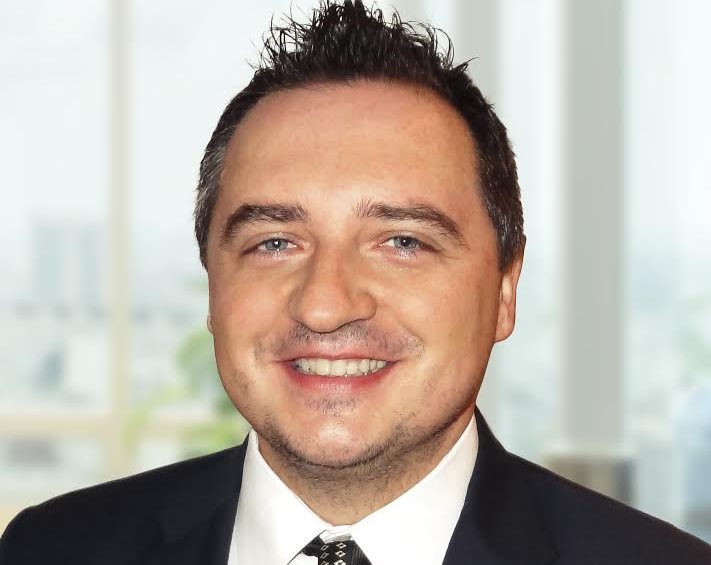 It's no secret technology advancements and innovations are constantly changing the way businesses operate and communicate with stakeholders. With this never-ending influx of emergent technologies generally accompanied by complicated acronyms, it may seem difficult to stay up-to-date with the latest tech trends and understand how these technologies can positively impact your business.  
Gruntify's Founder and technology expert Igor Stjepanovic has gathered a list of five major technological trends set to dominate business industries in 2017:  
    Mobility
Even the cheapest and simplest mobile devices feature cameras, microphones and GPS making them powerful and low-cost business tools to collect data, perform field work, or engage with customers in real-time two-way conversations. The use of mobile technology in business is at an all-time high and only continuing to increase, revealing how important it is for software to focus on supporting and maximising usability on mobile platforms. Creating solutions to bandwidth and data security concerns accompanying mobile innovation will be a big focus for the tech industry in 2017.  
    The Internet of Things (IoT)
The Internet of Things (IoT), which is a connected network of all types of smart devices to create data, is also set to transform business operations in the next 12 months. The IoT is providing creative technological solutions to areas such as smart cities, energy efficiency, waste management, water utilities and much more – The opportunities are endless for both organisations adapting to use of IoT, aswell as those companies building business solutions out of it.  
    High resolution satellites
Access to high resolution satellite imagery provides businesses and consumers with the ability to detect, track and map an extensive array of data. What's even more exciting is the resolution of the imagery is becoming better with each satellite launch! In 2017, web-based services (such as that created by our partner Digital Globe) are providing organisations with near-real-time satellite imagery products revolutionising the availability of information to the community. From managing natural disasters to detecting vegetation change, up-to-date information is right there when it is needed.  
    Unmanned aerial vehicle ('UAVs' aka drones)
Drones are being used in more and more industries including agriculture, utilities, mining and delivery services. There may be an initial outlay of costs for equipment and training, but drones and analysis of the data they produce can reduce a reliance on full ground surveys, saving time and providing accurate high-resolution data. Health and safety of workers is also a big draw. From deliveries to inspections to policing, drone technologies will continue to advance and become a more common business practice in 2017.  
    Artificial intelligence
Artificial intelligence continues to revolutionise the way technology is used; not only in IT industries, but across medical, legal, education and many other sectors. Algorithms that learn over time will enable huge advances in processing large amounts of information in real-time. With 2.5 billion gigabytes of data generated every day across the world, the information available for analysis by business is overwhelming and can offer a great advantage. The key is being able to gain valuable insights from that data – otherwise most of it is useless.
Gruntify is an innovative data management platform taking mobile, cloud and geospatial technologies by storm. The technology was developed when GIS People, the powerhouse team behind the idea, were tasked in 2014 to develop a solution for the Department of Transport and Main Roads' civic issues around its facilities. That winning solution evolved into the product marketed today, now supporting government, utility and environment officers in the field, where users can snap and tap to submit a photo, their location and other details through an app-based interface, making laborious paperwork redundant. The company is in commercial ventures with Microsoft, Dubai South and the Queensland Government among others, and is set to expand into North Africa and the United States in 2017. www.gruntify.com