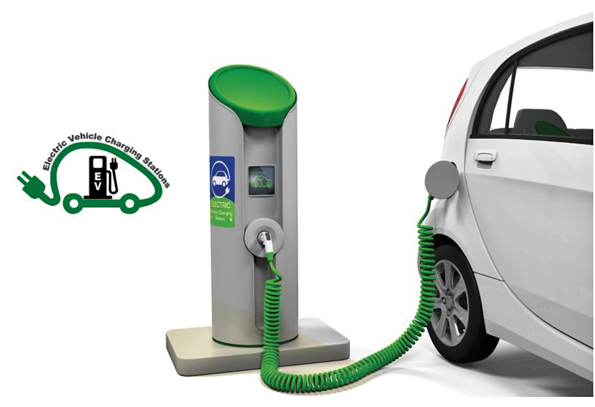 Electric cars have taken the world by storm. But have they taken Australia?
Not yet, if media reports are to be believed.


Electric cars offer clear benefits over cars driven by fossil fuels
A study published by the University of Brussels in the Guardian, UK, late last year, found that "electric cars emit 30% less greenhouse gases than diesel".
We need to act - and with urgency.
Man-made climate change, the United Nations Intergovernmental Panel on Climate Change warns is an imminent crisis that will hit as early as 2040. Besides creating a humanitarian crisis, the scale of which we may never have seen before, what inaction will also ensure we leave behind, is a burden our children may need to deal with – without them possessing the capacity to.


Australia is not ready for electric cars
Interest in electric cars sounds impressive with the Electric Vehicle Resource Centre reporting an increase in sales of electric vehicles of 56% during the period 2016 and 2017.
The reality is - this increase has been calculated on a low base and actual sales of electric cars are still only 2284 vehicles per year versus sales of petrol and diesel driven vehicles that Trading Economics Australia reports is 80,000 cars on average per month or 1.2 million vehicles in sales per year.


What's holding Australia back?
The lack of incentives, according to a report in The Conversation titled Australians will not buy electric cars without better incentives".
European countries are being creative with the way they sell electric cars. For example, Norway gives citizens who buy electric cars financial incentives plus exemption from road tolls, free car ferry travel, free recharge sites, free parking and access to bus lanes during peak and off-peak hours.


Price is an incentive
According to a Roy Morgan Survey, people are prepared to buy electric cars but will not do so at present prices. They want the Government to lower taxes and prices on the cars before they will buy them.
At present, an electric vehicle like the Mitsubishi Outlander (emission 41 grams of carbon per kilometer) will set you back $55,000. The Nissan Leaf is roughly $30,000, the Hyundai Loniq 29,500 while the TESLA's are expensive at between $35,000 to $242,000 for the Model X.

To view prices, click here – note prices are in US dollars – please use a currency calculator to arrive at a closer estimate of prices of brands.


People want more publicly accessible charging stations
At present, News.com.au reports that Australia has the lowest ratio of electric cars to electric charging stations. Just 476 charging stations exist nationwide with there being 15.42 cars to each publicly accessible charging stations.
So, what do you do if you run out of electricity? You call the NRMA for a tow back to your garage – is the truth.


Thinking about buying an electric car?
It's not a bad idea at all, if you can afford it. Ways to make the price of electric cars more affordable, exist. Sell your car and the proceeds can help bring the price of that new Nissan leaf down by thousands of dollars – depending on the age, brand and usage of your vehicle.
Cash for car dealers, used car dealers…they will all give you a cash for cars quote which will indicate the present value of your car from which you can deduct the price of that brand-new electric vehicle you may have your heart and mind set on. By selling your current car and investing the sale amount towards buying your electric car, you will be doing your bit for the environment. And as we all know, every little bit makes a big difference.