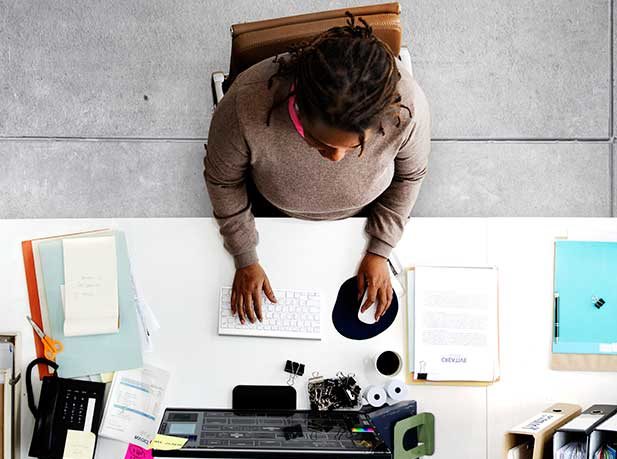 The shopping frenzy of Black Friday and Cyber Monday often serves as a make-or-break opportunity for e-commerce stores – it's when many retailers begin to make a profit for the year. In fact, Black Friday 2017 saw online shopping reach around US$7.9 billion.
But with the surge in online customer traffic comes an increased risk of cybersecurity attacks. Cyber criminals are likely to take advantage of this week's online sales to breach networks, steal customer data and execute malware on unsuspecting businesses.
Online stores must therefore know what to expect and prepare accordingly.
Here are eight tips for how to prepare your store for Black Friday:
Choose your web host wisely
Host your e-commerce website on a trusted platform that supports object-oriented programming languages. If choosing between shared and dedicated hosting, dedicated is a more secure choice for ecommerce – your store is more vulnerable to threats when sharing a server with multiple users.
Test your site speed and checkout experience
Make sure your store's online experience is as streamlined as possible, and that your site will be able to handle a surge in customer traffic. A slow or clunky site will mean fewer sales – especially in the fast-paced madness of Black Friday. In fact, ​46% of shoppers have said​ they avoid returning to slow websites.
Optimise your items for success
Make sure your products can be easily found online – have your items search engine optimised and easily discoverable by using popular keywords and backlinks. Try running a keyword search on Google trends to determine Black Friday related phrases for your products.
Use your social media and email channels to alert customers to sales, using words that create a sense of urgency. If you can, refer to data results from last year's sales to see what products sold well and what promotions performed best.
Backup your data
It's vital that you regularly backup your business' important data and information, from financial records to customer information. Backing up your data and website can help you recover whatever you've lost in the event of an attack.
A good backup system typically includes:
Small daily backups to a portable device or cloud storage service

End-of-week server back-ups

Quarterly server back-ups

Yearly server back-ups
Protect your customers – and yourself
It's vital that you keep your database safe. Customers will want to know that their details are secure, and that you won't share their information without their consent. A breach can be costly, severely damage your organisation's reputation and even result in legal consequences.
It's important to provide a secure online environment for payment transactions and protect any personal information that your business collects with permission. Consider adopting secure payment options like PayPal for extra peace of mind and don't store any sensitive data for longer than you need to.
Encrypt important information
Encryption converts delicate data into a secure code for storing or sending online. This means only approved users will be able to view it and reduces the risk of theft, destruction or tampering.
Put security measures in place
Many cyber breaches occur from mistakes made by unsuspecting staff member. Have policies and processes in place for your employees that explain your company's standards for accessing data, emails and the web.
Cyber criminals can build convincing phishing scams by using any business and personal information your employees might post online – so be sure to set a strong social media policy that outlines what kind of information your staff can share online and where.
Secure your computer and devices
To protect your e-commerce store from viruses and malware attacks, install security software on all business computers and devices – and keep them updated. Anti-virus, anti-spyware, anti-spam filters and firewalls can all help prevent threats from entering your network and breaching your data. ESET's unique multilayered, cloud-augmented technologies offer advanced malware protection for Black Friday and beyond. To learn about getting customised IT security solutions for your company, ​click here​.