Written by

Al-moottil P Antony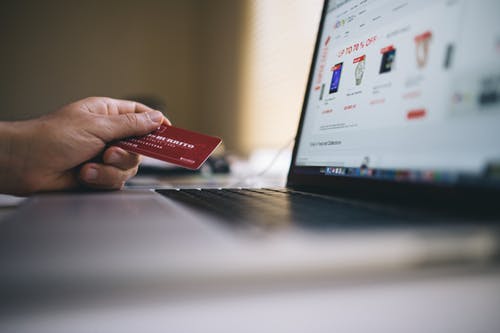 Imagine going on a business trip outside Iraq. Being unsure of how strong the Wi-Fi signal is where you are going, you decide to subscribe to a data roaming plan before you leave the country. This will allow you to stay in touch with family, friends, your employees, and other business contacts during your trip.
You head towards one of the more well-known telecommunications companies in your area to check out their available postpaid roaming plans.
Once you get to their shop, you find yourself overwhelmed by the number of options available. Should you go for a daily, weekly or monthly plan? How much data would you really need: 100MB, 500MB, 2GB, or unlimited?
With a variety of roaming plans available, it can be a challenge to pick the one that's best suited for your needs. You don't want to end up using an entire month's worth of data allocations in an hour while holding a conference on Skype. On the other hand, you don't want to overpay for data that you won't be able to use during the trip, either.
So how do you choose? Let an international mobile service provider, with offices in Iraq and Saudi Arabia, shed some light on how to select a data roaming plan for your trip.
Megabytes (MB) and gigabytes (GB) are some of the most frequently used terms when talking about data. You will see and hear these terms when people talk about data packages.
A megabyte is equivalent to 1,000KB or 1,000 kilobytes while a gigabyte contains 1,000 megabytes or 1,000MB.
Some of the most basic data plans include 100MB of data. These types of plans are best suited for users who do some light browsing on the Internet.
For individuals who perform more data-intensive tasks such as downloading and viewing high-definition videos and video games, a data plan of 50GB and up per month is recommended.
Entrepreneurs who run their business while on the road are also advised to go for higher plans. Running apps such as Skype, for instance, can set you back by 25MB for each hour of video calls. Other data-hungry apps include Facebook and YouTube, among others.
To get a better idea of how much data you might need in a day/week/month, you will need to list down the apps that you use or activities you commonly do while connected to the Internet.
A web page on average will use 1MB to 2.5MB of data. In an hour, you might use approximately 50MB. Take note that this will still depend on the content of the web page as viewing an image, animation, or video-heavy page will require more resources as compared to a text-only version.
As an example, Australians typically browse for approximately 48 hours a month. In terms of data, this will equate to at least 3GB a month on browsing alone.
This social media platform is filled with images and videos. Expect to consume around 2MB of data per minute while browsing through your feed, especially if your image video settings are on autoplay.
The average user may go on Facebook for 20 hours per month. This amounts to 2.5GB monthly. If you expect to do a lot of browsing or posting for your business, you may need way more.
Watching and downloading movies
How much data you need depends on the length and the quality of the movie you want to watch, as well as where you watch it. For instance, watching a movie on iTunes in SD will use up 1.5GB. On the other hand, 1080p or HD on the same site will come to around 4GB per movie.
YouTube offers more variety in terms of video quality. The lowest quality at 240p will require 1.6MB per minute while 1080p will require 12.4MB for the same amount of time.
You may be surprised to know that tethering will also eat up a lot of your data allocation. This is not just because you have several devices using the connection at the same time. In most cases, you will be accessing the full desktop version of websites instead of the mobile version.
The same goes for videos. As your device will see the tether as similar to Wi-Fi, expect your apps to automatically update as well. For tethering purposes, expect to allocate approximately 15GB a month.
With this key information, you can now have a better idea of how much mobile data you will need for any trip.
AUTHOR BIO
Al-moottil P Antony is a C-Suite Executive Support Professional for Zain, a leading mobile and data services operator with a commercial footprint in 8 Middle Eastern and African countries.