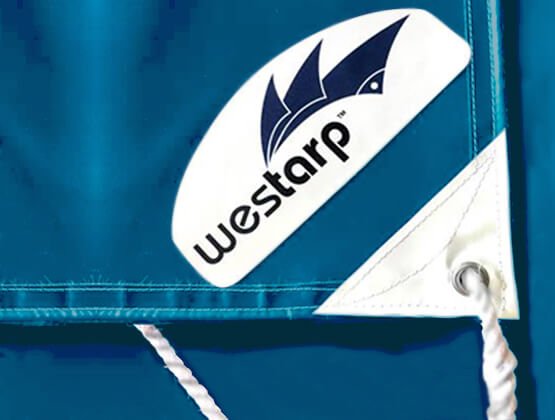 People go to the web to find answers to all sorts of questions; no matter how simple or complex the query may be. Here are some of the most commonly asked questions regarding tarps or tarpaulins.
#1 What is a tarpaulin?
Well we should start with the definition as that is the first thing Google supplies us with; 'A tarpaulin or tarp, is a large sheet of strong, flexible, water-resistant or waterproof material, often cloth such as canvas or polyester coated with polyurethane, or made of plastics such as polyethylene.' Well that seems pretty straight forward doesn't it? No? Let us add to that a bit.
A tarpaulin or tarp is a flat piece of material commonly made of either PP, PE or PVC. As we know, the sizes range as far as the imagination or whatever use it is needed for at the time. There are also plenty of finishes that one can request, again all depending on what the tarp is required for. A tarpaulin is a purely custom piece of material that can be made and adapted to almost any situation. It is a truly flexible must for any industrial or agricultural worker.
#2 What is a tarp used for?
The basics of a tarps intentional use is to protect either a person or their belongings from the weather. Multiple different industries use tarps for a great many different reasons and uses.
For those in the Agricultural industry, tarps are a bit easier to spot. Often viewed covering hay stacks or set up to cover field bins out in the paddocks, tarps are produced to be both weather resilient and UV protected.
For the industrial industry, tarps have a few different options. For those in construction, tarps are utilised in a number of ways. These can include:
Flat tarps used to collect any falling debris or dust from any machinery while in use.

Blinds to help protect other workers form being exposed to any welding sparks.

Used to cover any materials or machinery while out in the weather and or left unattended after hours.

To act as guards around scaffolding to prevent any workers and or machinery from being disturbed by the weather and or falling over.

Utilised to cover any opening in both roofs and walls while construction is taking place.
#3 What is the best heavy duty tarp?
The best does not necessarily mean the strongest. The best is what works for you and your situation. For those in the logistics industry, they require top grade heavy duty material for their tippers which face adverse weather conditions while carting fine products such as grain and sand. For those who are simply going camping or out for a picnic and want a level or protection between themselves and the ground, a lower grade heavy duty tarp would work just fine; being both cost effective as well as still being heavy duty enough to keep any dampness or moisture from coming up from the ground.